Review: CashForLaptops.com
Take your old laptops that are sitting around and turn them into cash. That's what I did!
Last Updated: January 20th, 2010 • General •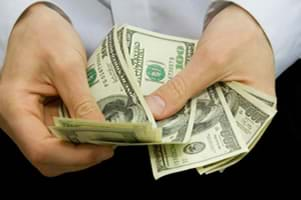 Last August, I bought an issue of Laptop Magazine and noticed a great article in the magazine about whether companies that promise cash for old laptops deliver? I didn't think anything of it, but I thought it was a great article. I glanced at it and added it to my pile of existing magazines that I need to "get to."
With the holidays coming and other projects on my plate, I didn't get a chance to look the service over. This month, I went and did it.
I had a Gateway laptop that was sitting in my office, and of course, it wasn't getting any use at all. This was my guinea pig for the service.
I went to the site (CashForLaptops.com) and went through the process of getting a quote for the Gateway. Originally, they quoted me a price of $240 without even seeing the laptop. Of course, this was just an estimate without ever looking over the laptop.
I filled out the online form and they said that the box would be coming. Box? What Box?
After a week, I received the empty box. Well, it wasn't really empty...they sent me a cardboard box that was foam-padded on the inside for the laptop.
All I needed to do was follow the instructions included in the box. I packed the laptop in the box with the power supply and cord, included the "packing slip," and attached the self-adhesive label by slapping it on the box.
Done and out the door.
On Monday of this week, I received an email from CashForLaptops.com saying that a price adjustment needed my approval. After reading through the email, they said that 1). there was average wear on the device, and 2). some hinges were loose on the laptop.
To be honest, that was a fair assessment of the laptop. They provided a link in the email letting me know that the price was adjusted to $150 and that if I agreed to the new adjusted price, all I would need to do is click on the link provided in the email. I clicked the link and Tuesday evening, I received $150 in my PayPal account.
Conclusion
Considering that I didn't have a paperweight and I didn't need to pay for shipping/handling, this service was definitely of great value to me. They also have other services available as well, such as CashForiPhones.com, CashForBerrys.com, and CashForSmartPhones.com.
Overall, CashForLaptops.com is definitely a service that you should look into if you are starting to acquire a load of laptops. With some businesses, I can definitely understand the need to move some old laptops out of a building and actually receive some value for them instead of collecting dust.
On a personal note, though, some people have asked me that they wouldn't have let a laptop go for so cheap. I have to disagree. It's getting to the point in my life where it's not a matter of how much I get for it, it's a matter of how much crap you have accumulating in your office that is just sitting there. I wanted the laptop gone!
Or maybe it's just because I tripped over it the other day. ;-)
Share your discussion below. Have you tried a different recycling service? Maybe one from Laptop Magazine. Share it with others below.