Collection: How to be a great developer!
One of the great things about this career is that you create something out of nothing and use your brain instead of your back. Here is how to stand out from a crowd of bit-twiddlers!
Written by Jonathan "JD" Danylko • Last Updated: August 7th, 2015 • Develop •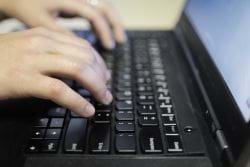 Every developer has started at the bottom in one form or another. They even start at fast food joints until they can claw their way up into the ranks of other developers either through startups, freelance, or existing corporations.
We have all been there. Trying to prove yourself by showing what you can build and by how fast.
However, technical skills is the easy part. Nowadays, it's the personality and communication skills that people are looking for in the market.
Here is my list of recommended posts about how to become a better developer and go from good to great in your career!
3 Factors Whether Developers Are In It For The Career Or For The Job
If you are just starting your programming journey, are you hopping on the bandwagon or are you making a career out of it?


How to be a good developer
George Fakete mentions a number of characteristics and behaviors making you stand out


5 Steps To Starting Your Programming Career (and three ways to become the best)
For those who want to become programmers, it's really easy to get started. It's just a matter of how far do you want to take your programming efforts.


7 Ways To Be A Better Programmer in 2014
Even though this is a little dated, it still holds true for 2015.


Top 11 Ways To Become A Better Developer And Programmer
These 11 tips are extremely helpful and give an idea of what a developer goes through in their career on a day-to-day basis. As always, I like number 11. ;-)


10 Ways To Show You're A Programming Rockstar
How many programmers do you know who are rock stars? What characteristics do they have?


Please Adjust Your Personal Expectation Meter
A developer's expectations should be to grow their worth instead of expecting a high-paying job as soon as they learn a new language or when they graduate from college.


20/20: Top 20 Programming Lessons Learned in 20 Years
This post could be viewed as hard lessons learned for newly graduated college students, entry-level programmers, or advanced developers who just want a chuckle.


10 More Lessons Learned In 30 Years of Development
Programming for me has always been enjoyable as a career, hobby, and business. In this post, I talk about additional lessons I've learned over the years of coding.


39 Best Kept Secrets of Great Programmers
The Huffington Post wrote about a quora question that was absolutely spot on and tells new programmers what NOT to do as well.


Improve Your Programming Skills
Programming skills are becoming more essential in today's workforce. So how do you stand out? This post addresses how you can improve your coding skills and abilities using a number of different sites.
(Update: 2017-Aug-20) How to be an In-Demand Programmer
Looking for a silver bullet to get a job? In this post, I show you a formula on how be in demand and stand out from other developers.
If you have any more posts that focus on becoming a better developer, please post them in the comments below.
Other Collections
Collection: How to be a Great Developer