How to Find Great Tech Deals
How do you find great deals? In today's post, I show you my system for finding great deals across the Internet
Written by Jonathan "JD" Danylko • Last Updated: July 6th, 2020 • General •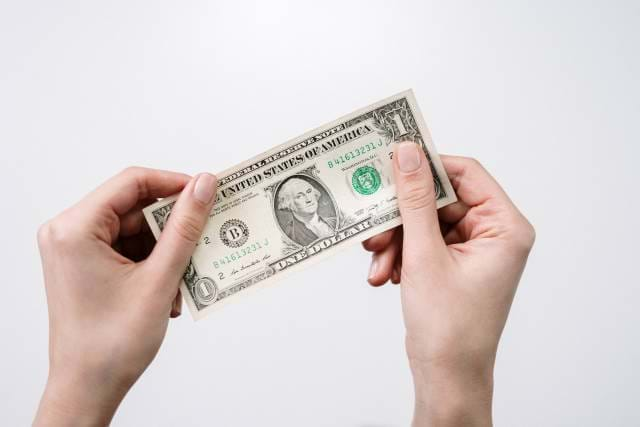 Over the past month, some friends of mine asked me how I find such fantastic deals on the Internet. As a matter of fact, last weekend, I found a great deal on two monitors for my home office (which I'll explain in a post later this week).
With all the websites out there, it's hard to keep track of every deal of every minute of every day. There has to be a better way to manage all of this.
The mentality behind finding outstanding deals is to have a system or aggregator to collect and deliver these deals right to you without wasting your time scavenging the Internet.
But how do you aggregate every website on the Internet?
RSS Feeds
One way to aggregate deals already exists and it's been right in front of you since 2000.
They're called RSS feeds and this is how I find deals all across the Internet.
For those who never heard of an RSS Feed, it's had several names over the years, but the one that really sticks is Really Simple Syndication.
It's one of the oldest Internet formats out there and provides a way to notify users when a site has new content. I've mentioned RSS feeds a number of times on the blog dating back to even 2006 discussing what is an RSS feed and the Beginner's Guide To RSS. I've even recently listed 5 Major Reasons Why RSS Is Not Dead Yet and a way to create RSS feeds using an ASP.NET MVC ActionResult.
If you write for a blog whether it's WordPress, Medium, or other blog platform, it will more than likely create an RSS feed automatically. RSS Feeds deliver content updates to users in just about every format: posts, images (like Dilbert), and podcasts to name a few.
Even though this is an old-but-usable format, it's a funny thing about these RSS feeds?
They are still going!
Before Google Reader, there was FeedDemon. Now, since Google Reader retired, I've been using Feedly and they've been going strong ever since 2008.
I have a folder in Feedly called DealHunters which fills up VERY fast every day. However, I don't continually read every little deal. I wait until I absolutely need something, load all the recent deals, and then use Ctrl-F to find the keyword throughout my deals.
My "deal feeds" are from the following sources:
These feeds give my feed reader something to chew on. They supply my feed reader with over 1,000+ entries of deals over the week. Some are duplicates, but that's actually good since there may be more than one source to confirm the deal.
When I click on my DealHunters folder, it displays the latest deals in chronological order across these sites and, as you scroll to the bottom, it continually loads more entries making it an endless list of deals.
Also, if you're worried about overloading Feedly, don't be. With the free version, they have a limit of how many feeds you can save. For me, they automatically delete after 30 days keeping it relatively clean.
Follow the Cheapskate
If you want more great deals on a daily basis, sign up for CNET's The Cheapskate. Every time he mentions a great deal, there's always a chance it sells out because of every one who subscribes heads over to grab it immediately.
I would also recommend his podcast, The Cheapskate Show.
Heck, grab the RSS Feed and add it to your Feedly podcast category. ;-)
Use Newsletters for Deals
Another way to find great deals is to sign up for website newsletters.
For example, I signed up for the APress.com newsletter since I consider them one of my most recommended book publishers. Every day, I received a newsletter from them telling me what book is their Deal of the Day.
If you go to their site, you'll see their Deal of the Day front and center on their home page.
These deals are available if you are loyal to brands. Sign up to your favorite and you'll receive deals specifically for subscribers.
Employee Discount Programs
One example to save money is to talk with your employer. They may have an employee discount program where you can purchase products through a site and receive points or gift cards for your purchases.
My employer subscribes to PerksAtWork.com where you buy something through the website and you receive points to cash in for gift cards.
There are several Employee Discount Programs available, but your employer would have the information for what's available to you.
Conclusion
While these are only a handful of money-saving concepts, look around to see if you can find other fantastic techie deals from other places.
Also, let me know...I'm always up for a great deal!
Share you techniques below!
How do you find great tech deals? Do you use RSS feeds? Or do you use others to let you know? ;-) Post your comments below and let's discuss.