5 Major Reasons Why RSS Is Not Dead Yet
RSS (Really Simple Syndication) continues to give users bite-size headlines. Today, I give 5 reasons why RSS is still not dead yet.
Written by Jonathan "JD" Danylko • Last Updated: April 11th, 2018 • Opinion •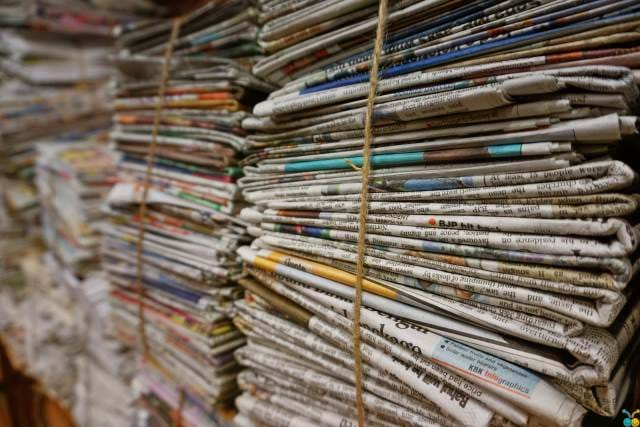 I've had this post in my CMS drafts for the last three years, so I felt it's time to dust it off and start revising it because of the possible revival of RSS.
RSS seems to be one of the oldest Internet formats...and one of the most forgotten. In two of my earlier posts (Beginner's Guide to RSS and What is RSS?), Slashdot mentioned that only 4% of users use RSS.
That was back in 2006. Have you forgotten about RSS?
I know I didn't. I still use my feed reader every day.
RSS feeds have been around for as long as I can remember. I even bought an offline RSS reader called FeedDemon, but it didn't last long.
Then, I was thrilled when Google Reader appeared and started using it. But alas, Google Reader didn't last long either.
As soon as Google Reader disappeared, Feedly jumped at the chance to win over the users by copying Google Reader's format as much as possible.
They even had a message welcoming Google Reader users with the ability to import your feeds into Feedly.
This definitely won me over and I've been with them ever since.
But Isn't RSS Dead?
Why is RSS still around and why is this format important?
If you are a user of the Internet (which I know you are), it doesn't matter what industry you're in, you have your list of favorite websites you MUST visit every day, am I right?
It keeps you sharp and competitive by reading up on the latest news and making key decisions with your career or business.
Instead of going to all of your favorite websites every day, why not pull the latest news from those websites and have it delivered right to you?
This is what RSS feeds do. They are originally meant to track content updates for a given website in a standardized format.
This format has evolved over the years and is still going strong.
I can give you five good reasons why RSS is not dead yet.
1. Delivery Mechanism to Your Users
Again, there's something to be said for pulling all of the content on the Internet you want to read in a single location.
All of this can be done through an online or offline RSS Feed Reader.
I still consider RSS to be my newspaper I read every morning (which can include reddit and subreddit stories as well).
2. Various Content Types
While it's easy to create download links on a site, there's no better way than to hit Publish and have everything automatically update to your users.
The next time they open their RSS feed reader, they see fresh new content...without even visiting your site. It's definitely easier than sending an email, wouldn't you say?
I would say 95% of content through RSS feeds contain either:
A short headline of the news item with a URL link

An abstract of the news item with a link to the full post

The full article in it's entirety
If you don't know which format is for your blog, ProBlogger had a great debate back in 2006 about full or partial blog posts in RSS feeds.
Other types of content RSS can deliver include:
Event listings

Podcasts

Images (like comic publishers)

Software Release Updates

Notifications/System Monitoring
These are off the top of my head, but I guarantee there are other formats I've missed.
Anything you want your readers to know about can be placed into an RSS feed.
3. VERY Easy to Create
Another reason RSS hasn't died is because it's a simple process to create a feed.
It's a simple XML format. Most content systems already have the ability to create an RSS feed out of the box or by simply installing a plugin.
If you use ASP.NET MVC, I have a simple RSS ActionResult you can use for your own custom RSS feed.
4. Simplified Extraction
If you are on a team, it makes sense to share the news with team members. The RSS format makes your content granular enough to share with others.
Most Feed Readers allow you to filter out the most important feeds compared to "meh" items. Which items are hot and which ones aren't?
With the easy to slice-and-dice XML format of RSS, you can move individual RSS items out to a folder, bookmark them for later, or customize them further and re-syndicate the feed if you want.
5. Cross-Platform Accessible
Any language capable of reading XML can generate or consume an RSS feed allowing it work on Windows, Linux, or Mac using Java, .NET, PHP, or Python.
If you want to transfer your feeds from one operating system to another, export your OPML file from Windows and import it into your Linux feed reader.
Of course, if it's an online feed reader, it's a moot point. :-|
Conclusion
I do not believe RSS is dead. The numbers are too large. It'll take too long to kill it.
As a matter of fact, even four days ago on TechCrunch, they explained why RSS is considered undead.
With RSS continuing to live on with purpose, there's still a healthy number of feed readers out there along with some uses and benefits of RSS feeds.
DanylkoWeb currently has two lively RSS feeds: Latest Posts and Morning Coffee Links. Add these to your feed reader to get updated news and links every day.
Do you still use RSS feeds? What are your favorite RSS feeds? Post your comments below and let's discuss.