5 Best Tools for Traveling Developers
Ever forget to take something from home? In today's post, I present five of the best traveling tools for a developer.
Written by Jonathan "JD" Danylko • Last Updated: February 24th, 2020 • Develop •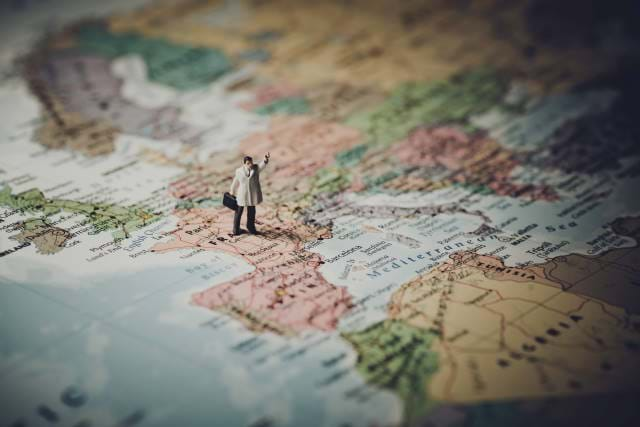 As a professional developer, you always want to have your tools handy at a moments notice. Similar to a carpenter, we all have our favorite brands of tools we use on a day-to-day basis: Dell. Lenovo. Microsoft. JetBrains.
However, when we travel somewhere, we pack only the essentials to accomplish what is required from us whether it be a presentation, writing code on a subway, or working with a coworker in a shared office space in a remote location.
Recently, I had a fellow developer ask me what tools do I carry with me when I travel.
While this question lit a fire under me to write a blog post, I also overheard some developers at Codemash this year saying they forgot their whatchamacallit and doodads.
I thought this would be a great checklist post for developers going on a professional assignment away from home like those wanting to attend a conference as a speaker or attendee.
I always make sure I have the following tools with me when I travel.
1. Laptop
I know, I know. This is kind of a given, but this is the equivalent of the carpenter's hammer. A programmer doesn't have a computer/laptop, well..they can't get their job done.
My favorite laptop brands have always been Dell and Lenovo. While I've heard a number of...umm...comments about Dell computers (even from some of my relatives), I've had more good luck with Dell computers than any other brand.
But one week, my Dell was getting way too old and it couldn't cut it. I needed a different laptop and fast.
I decided to chance a different brand and bought a Lenovo Yoga 900 (Review).
Of course, you need a solid laptop to get the job done: on the road and in the office.
While on the road, the battery life of Dell and Lenovo laptops have become a standard in the industry.
As you can tell, Dell and Lenovo are my go-to brands of laptops.
Oh, and also don't forget...ahem...your power cable and extra laptop in case your primary laptop dies. It's always good to have a backup.
2. Business Cards
While other business card vendors look for the cheapest way to sell cards, I feel MOO Cards are the best value for your dollar.
I've mentioned MOO cards always present a professional image as well. Their quality is top-notch and provide a solid number of cards for a reasonable rate.
MOO Cards doesn't focus on just business cards, they provide a number of other services like postcards, mini-business cards, and invitations.
While traveling, it's always a good idea to have professional business cards handy even if they are personal cards.
MOO Cards always offer great deals on business cards. Make sure to check out the Developer Deals section for the latest deals on popular brands I endorse which, by the way, includes MOO Cards.
I've handed a number of my cards out to people and they were impressed that 1). I had personal business cards (generic with no company name on it) and 2). the card was made from solid paper stock.
The cards really do make an impression and speak for themselves.
3. Power Chargers
When traveling, you always need a power source. While at Codemash, I've been away from my room from 7:30a until 6:00p at night.
Remember when I said your laptop requires charging. How about your phone and tablet?
I have a collection of power chargers with Micro-USB, Mini-USB, USB-C, and adapters to convert micro-USB to USB-C.
General rule of thumb when traveling with gadgets: Your chargers should be capable of 10,000mAh or higher and provide a number of different connections.
They are imperative so you have power to your devices especially your phone.
4. Cables
If you already have a power charger, you may also need a cable like an Ethernet or a converter.
Such cables can double as converters. One such cable I use is the inCharge 6. It has a number of adapters for various devices including Apple lightning ports.
I've used it a number of times and it's come in handy while on the road.
5. Headphones/Earbuds/Music
This last necessity is how most developers write code.
Before I head out on the road, I grab my earbuds/headphones with my loaded Sandisk 500GB SSD (aff. link) full of music (hey, the Internet could go down..ya never know).
Whether you use Spotify, a hard drive full of MP3, Carl Franklin's Music To Code By, or even a collection of podcasts I download every week, it's always a great way to get into a coding frenzy.
There were times in my hotel room when I put on the earbuds with no distractions, no commotion, and the code I wanted to write.
Of course, we all code to different types of music, but whatever music is best to produce top quality code is what you should listen to.
It's always best to have it handy while traveling.
Conclusion
Developers who travel try to remember everything they need, but there are times when they forget something.
I feel these are the primary tools every developer needs when traveling somewhere.
Did I miss an accessory on my list? What do you take on your travels? Post your comments below and let's discuss.