5 Solid Products and Services Every Successful Freelancer Needs
Today, we cover 5 products and services that every freelancer should own to present themselves as a web professional.
Written by Jonathan Danylko • Last Updated: September 23rd, 2015 • Develop •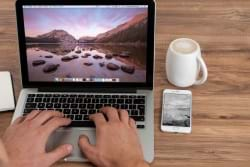 Disclosure:
I get commissions for purchases made through links in this post.
Every freelancer starts somewhere when they venture out into the real world, but unless you have the right tools and services to get the job done right, you won't be presenting yourself (or be seen) as a professional.
Over the years, I've experienced a number of critical components required to be seen as a professional. These products and services show that you mean business and are willing to invest in yourself (and your business) to become the professional every company is looking for in a future freelancer.
I've used these products and services over the years and I consider them to the best of the breed and would recommend each one of them.
Business Cards
At one point in my career, I was using VistaPrint for my business cards.
However, every time I gave out my card, I noticed the expression on their face as they were examining the stock of card.
Bottom line: they weren't impressed.
A couple years ago, I went to a conference and someone gave me their card. It was solid! I asked them what company made their business cards and they said MOO Cards (affiliate link).
I immediately placed my order of 50 as a test. I thought, "OK, let's put them to the test."
I've been to a number of social events and handed out cards to interested parties.
Not only did they stop talking and look at the card, 90% of them said they loved the card design, the weight of the card, and immediately wanted to know the company that made them.
Well, I'm telling you now. Definitely go with MOO Cards (affiliate link).
I'm sticking with MOO Cards and I probably won't go with another print company for a long time. ;-)
Check out the latest deals with MOO Cards in our new Dev Deals section.
MOO Cards
http://www.moocards.com/ (affiliate link)
SEO Research
As a web developer/designer, you can't build a website without knowing what keywords are popular.
If you write content on your site and your site is geared towards gardening, you may want to look and see what gardening keywords bring traffic to your site.
Hands down, the tool I use is Long Tail Pro (affiliate link). The great news is that they just released a new version 3.0.
I've mentioned and reviewed Long Tail Pro before, but I feel I may need to revisit and review version 3.0 because of all of the newer features included as well as a welcome face lift to the application (looks more like a professional, tenured application now).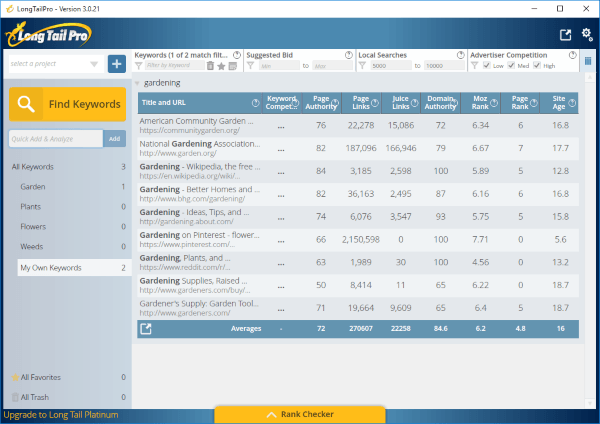 Long Tail Pro is easy to use as well. If you were looking for articles on gardening, type in "gardening" into Long Tail Pro and you receive a list of keywords with their page rank, moz rank, and site age along with other criteria to determine if the keyword is a good fit for your content.
It's not that expensive either. The value you get from this piece of software is well worth the price. You could even charge clients for keyword reports in their industry.
For $97, this was a steal and it saves me a load of time when creating specific content for my readers and it's based on Google's search results.
Long Tail Pro
http://www.longtailpro.com/
(affiliate link)
Training
As a freelancer, you always need to stay one (or two) steps ahead of the competition. That means disciplining yourself to take classes from an instructor.
Or learn it yourself.
I have a better idea.
Use Pluralsight (affiliate link) for your training. Why?
There are over 3,500 courses available in every possible subject you can think of.
The courses are reviewed and rated so you know which ones are the best.
You can watch them in short increments if you want or just sit and "binge-watch" them like TV episodes.
You can train in your pajamas from the comfort of your own home (or office).
I've taken a lot of courses through Pluralsight. In regards to technology, it's always good to get a solid understanding of your craft.
PluralSight.com
http://www.pluralsight.com/ (affiliate link)
Hosting
If you build web sites for a living, you absolutely need a home on the Internet.
For those of you who have a subdomain within a primary domain, it's time to get a "big boy" account. Move your site to a full domain of your choosing.
Users become skeptical when they see this:
http://mygarden.wordpress.com/
They want to see:
http://www.mygarden.com/
You need a website for you and your business and it's a way to plant your feet on the Internet and say that this is where you can always contact me and find me.
That means you need to buy some "virtual real estate." This is exactly what Web hosting companies do.
I have been using GoDaddy for a very long time. I did experience a hiccup with my website where maintenance took my site down for a total of 5 minutes, but overall, I am very pleased with their customer support and their once-in-a-while calls to see if everything is OK with my account.
GoDaddy
http://www.godaddy.com/
Laptop
Finally, when you travel, you need to take your office with you.
What better way than a laptop?
Dell has always been my manufacturer of choice when it comes to laptops.
I remember owning an XPS M1330 (awesome laptop), an Optiplex Desktop, a pink Dell Inspiron laptop (wife), and my son currently has an Alienware gaming machine.
I now have an Inspiron 14z (i5 w/ 8GB). Next to the XPS M1330, it's one of the best machines I've purchased from Dell.
So as you can see, we are definitely a Dell family. While I haven't dealt with customer support, I firmly believe in each line of laptops they produce.
Some of them aren't for me, so I can't recommend each and every laptop they release, but from the ones I've purchased, they have been stellar and reliable.
I will always recommend Dell to anyone who asks me, "What laptop manufacturer has the best laptops?"
One tip I can give you: If you chat with a representative on their site, you can get some pretty good deals. I got my Inspiron 14z for $400 lower than retail and I was thrilled.
Also, I will be looking for a replacement laptop, so Dell, I hope you're listening. ;-)
Conclusion
Overall, these 5 products and services have never steered me wrong.
There are other products that I believe are ancillary for your business as a freelancer, but to me, these are the staples that make up a strong foundation of what are required for you to excel as a freelance web developer or designer.
They will project a professional image because you've invested in yourself.
Do you have an awesome product that you can't live without? Post it in the comments below.