Resources: Podcasts
Recently, a fellow developer asked what podcasts I listen to on a weekly basis. Here is my list of podcasts I listen to every week.
Last Updated: October 10th, 2014 • Develop •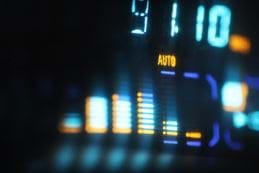 Over the years, I've collected a lot of podcasts about programming, marketing, general business, and passive income. These podcasts have stuck with me over the years.
When do I find the time to listen? During the commute back and forth to work, while working out on the treadmill for an hour, or during lunch at my desk or walking during lunch.
Most podcasts are between 20 minutes and 90 minutes. It depends on the topic, but you can pick and choose which ones to listen to based on your activity length.
Current, I have so many that I'm behind on listening to most of them.
However, I am always on the lookout for great podcasts.
.NET Podcasts
.NET Rocks
Richard Campbell and Carl Franklin have been around for a long time (they passed their 1000th podcast) and continue to "rock" .NET with their awesome podcast.
Hanselminutes
Scott Hanselman's podcast is one I listen to a lot. He discusses general technologies and .NET topics with other fantastic guests on his show.
Herding Code
I look at Herding Code as a group of guys around a campfire talking about .NET (geeky, I know). :-) The Herding Code podcast is a great podcast with a veteran list of coders talking about various technologies. The list includes Jon Galloway, K. Scott Allen, Kevin Dente, and Scott Koon.
General Podcasts
CloudCast
As if you didn't know by the name, the CloudCast podcast is general technologies dealing with everything "Cloud Computing - Private Cloud, Public Cloud, Hybrid Cloud, Open Source, APIs - with experts from every aspect of the industry."
Rise of the Entrepreneur
Zac Johnson has been around on the Internet for a long time as an affiliate marketer, so it was about time for him to make a show. His show has real-life interviews and stories with some of the world's greatest entrepreneurs.
The Talking Dead
Yes, this one is kind of out of place. This podcast is based on the TV show "The Walking Dead." On off-season, Chris and Jason broadcast every 2-3 weeks, but during the peak season (WHICH IS SUNDAY!!! WOO HOOOO!), they record their podcast every Sunday and release the podcast on Monday. NOTE: This is NOT the same Chris that does the AMC's The Talking Dead Show after the Walking Dead every week. Different Chris.
Entrepreneurial
Success Magazine Podcasts (added 2016-05-11)
A weekly podcast meant to engage, educate, and inspire emerging leaders and success seekers.
The Fizzle Show (added 2016-05-11)
This podcast dedicated to providing creative entrepreneurs and honest business builders a way to earn a living doing something they care about. I've been listening to this podcast for a while and it has a great "cast of characters."
Social Media/Marketing
Internet Marketing Podcast
Kevlin Newman discusses and shares the latest tools, techniques and strategies to help you generate online leads, sales and build engagement.
Smart Passive Income
A top-ranked business podcast hosted by Pat Flynn who talks about how to break out of the 9-to-5 and make your own way into the online world making a passive income.
Internet Business Mastery
Jeremy "Sterling" Frandsen and Jason "Jay" Van Orden discuss ways to escape the 9-to-5 and they interview successful escapees and better ways to market your business.
Duct Tape Marketing
John Jantsch features weekly audio interviews with authors, thought leaders and creative entrepreneurs - since 2005.
Javascript
Adventures in Angular[JS] (added 2015-01-22)
Just started following John Papa talking every week about the latest AngularJS news.
NOTE: I will be updating this document over time, so please let me know if there are any other podcasts that are exceptional.