Resources: Podcasts
Recently, a fellow developer asked which podcasts I subscribe to on a weekly basis. Here is my list of podcasts I listen (and try to get to) every week.
Written by Jonathan Danylko • Last Updated: May 24th, 2019 • Develop •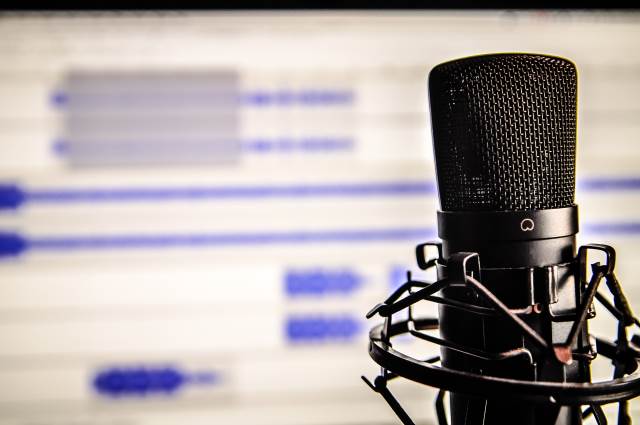 A couple developers asked me which podcasts I listen to over a week's time.
My problem is, over the years, I've collected a lot of podcasts about programming, marketing, general business, and passive income. When I see a good podcast topic, I immediately subscribe. While one podcast may be completely awesome, the second or third, or even fourth may not be groundbreaking, but I hang in there to see how future podcasts compare to others.
With this large of a list, when do I find the time to listen?
During the commute back and forth to work, while working out on the treadmill for an hour, or during lunch at my desk or walking during lunch.
Most podcasts are between 20 minutes and 90 minutes. It depends on the topic, but you can pick-and-choose which ones to listen to based on your activity length.
Be prepared! I have a lot. Currently, I have so many that I'm getting behind on listening to most of them.
However, I am always on the lookout for more great podcasts.
Developer/Technology Podcasts
.NET Rocks
Richard Campbell and Carl Franklin have been around for a long time (they passed their 1000th podcast) and continue to "rock" .NET with their awesome podcast.
Hanselminutes
Scott Hanselman's podcast is one I listen to a lot. He discusses general technologies and .NET topics with other fantastic guests on his show.
Herding Code
I look at Herding Code as a group of guys around a campfire talking about .NET (geeky, I know). :-) The Herding Code podcast is a great podcast with a veteran list of coders talking about various technologies. The list includes hosts such as Jon Galloway, K. Scott Allen, Kevin Dente, and Scott Koon.
6-Figure Developer
The 6-Figure Developer focuses on software development, career advancement, and entrepreneurship. The hosts, John Callaway, Clayton Hunt, and John Ash, help others to reach their maximum potential through this podcast.
DevChat.TV
ANY of these 19 Podcasts are well-worth your time. Some of my favorites I subscribe to are:
Coding Blocks
Coding Blocks is the podcast and website for learning how to become a better software developer. The hosts, Allen Underwood, Joe Zack, and Michael Outlaw, make the podcast very entertaining and awesome to listen to every week.
Cross-Cutting Concerns
Every week, Matt Groves covers developer and programming topics of all kinds. For example, like trying to understand the results of the Stack Overflow Developer Survey for 2019.
Developer on Fire
Where inspiring software developers tell their stories.
Stackify's Developer Things
Who should listen to Developer Things? Development managers, architects, developers, or testers, and whether in DevOps, QA, or CI/CD, they cover a number of developer topics to provide you with awesome insight.
Full Stack Radio
Developers who want to write great software should subscribe to this podcast to understand what's involved from the front-end browser to the back-end database.
RealTalk JS
John Papa, Ward Bell, and Dan Whalin talk about the challenges with developing JavaScript for the modern web developer.
Software Engineering Daily
The Software Engineering Daily podcast interviews key industry experts on various technical topics. This is one of the great podcasts for up-and-coming software developers.
The Cynical Developer
I've been listening to the Cynical Developer for a while mainly because they focus around the Microsoft .NET technology stack. The podcast aims to help you improve your development knowledge and career, through explaining the latest and greatest in development technology.
ThoughtWorks Podcast
No other podcast does a deep dive into the latest tech topics like the ThoughtWorks podcast. Their senior technologists explore the most important trends in technology today, provide insight into cutting-edge tech, and how "megatrends" will impact you. (Editors Note: I would also recommend looking at their Tech Radar for the latest technologies)
Weekly Dev Tips
If you've been a Microsoft developer for a while, you no doubt have come across the name Steve Smith. As an experienced software architect, trainer, and entrepreneur, he shares his expertise every week in a short, but valuable podcast (which I love).
Business Podcasts
Masters of Scale
Host Reid Hoffman, founder of LinkedIn, discusses how companies grow from zero to gazillions.
Modern CTO
Where CTOs from various industries hang out with host Joel Beasley.
Behind the Tech
Who better to get behind the tech than with Microsoft's CTO Kevin Scott? Behind the Tech invites listeners to geek out with an amazing line-up of tech heroes who have made our modern world possible. Join Microsoft's Chief Technology Officer Kevin Scott, as he takes tech enthusiasts of all ages behind-the-scenes with innovators and pioneers. Find out what inspired them to create tech that has had an impact on the lives of developers and folks around the world.
Cloud Podcasts
CloudCast
As if you didn't know by the name, the CloudCast podcast is general technologies dealing with everything "Cloud Computing - Private Cloud, Public Cloud, Hybrid Cloud, Open Source, APIs - with experts from every aspect of the industry."
Design/UX
UX Podcast
A twice-monthly digital design podcast sharing insights about business, technology, and people since 2011 and how user experience is perceived.
The IUE Spoolcast
Jared Spool hosts a podcast interviews some of the greatest minds in design.
BoagWorld
Every Thursday, Paul Boag and Marcus Lillington (Yes, THAT Marcus Lillington) discuss various web design related topics. Great podcast for designers.
Entrepreneurial
Success Magazine Podcasts (added 2016-05-11)
A weekly podcast meant to engage, educate, and inspire emerging leaders and success seekers.
Rise of the Entrepreneur
Zac Johnson has been around on the Internet for a long time as an affiliate marketer, so it was about time for him to make a show. His show has real-life interviews and stories with some of the world's greatest entrepreneurs.
The Sidehustle Show
I've been listening to this show from the start and it has a lot of great ideas for starting and growing a successful business, whether it's on or offline.
SideGig Podcast
This is another Millo.co podcast (see Freelance to Founder above) with three guys who have done it with their side hustle gigs.
Freelance To Founder
Preston D. Lee tells the stories of freelancers and solopreneurs who grew their business into something bigger than themselves. This is something all freelancers look for when building a business based on their efforts: take an existing product and build it into a business.
Niche Pursuits Podcast
Spencer Haws hosts his podcast explaining various ways on how to generate a valuable online business.
Dealmakers
Alejandro Cremades hosts the Dealmakers show featuring entrepreneurs that have been successful with M&A transactions or capital raising efforts.
Foundr
The Foundr podcast, hosted by Nathan Chan, produces killer interviews where you learn from the greatest minds in business today.
The Indie Hackers Podcast
If you are interested in growing your business, Courtland Allen hosts the show to give raw conversations with the founders behind profitable online businesses.
Social Media/Marketing
Internet Marketing Podcast
Kevlin Newman discusses and shares the latest tools, techniques and strategies to help you generate online leads, sales and build engagement.
Smart Passive Income
A top-ranked business podcast hosted by Pat Flynn who talks about how to break out of the 9-to-5 and make your own way into the online world making a passive income.
Internet Business Mastery
Jeremy "Sterling" Frandsen and Jason "Jay" Van Orden discuss ways to escape the 9-to-5 and they interview successful escapees and better ways to market your business.
Duct Tape Marketing
John Jantsch features weekly audio interviews with authors, thought leaders and creative entrepreneurs - since 2005.
Experts on the Wire
This podcast covers digital marketing, SEO, social media, and content marketing every week hosted by Dan Shure.
Miscellaneous
Art of Manliness
The Art of Manliness Podcast is a podcast that aims to help men become better men. Through in-depth interviews with authors and thinkers, host Brett McKay finds insights on how men can better understand their culture, their lives, and themselves, and recapture the ancient and classical ideal of manliness, one of arete and eudaimonia: excellence and flourishing.
The Tim Ferris Podcast
Tim Ferris has produced a number of great books, a TV show, and various legendary blog posts. His podcast touches on all of those topics and more.
The Upgrade Podcast (Apple podcasts; from Lifehacker)
The Upgrade from Lifehacker has "Tips, Tricks, and Hacks for doing everything better." Who wouldn't want to subscribe to this type of podcast? Original article about the podcast with various ways to subscribe.
The Investor's Podcast
I know this is a bit out of place for a programmer's list of podcasts, but keep this in mind: would you know how to invest $x million when you hit it big with your software system you wrote? This investing podcast discusses the current market, trends, and techniques along with interviewing investing geniuses on the podcast.
ProBlogger Podcast
Darren Rowse, a longtime blogger, discusses a number of topics on how to make your blog more enticing to existing and new readers. I've been listening to Darren for a looooong time and his podcast is great for a beginning blogger.
Freakonomics (The hidden side of everything)
This podcast is based on the award-winning books explaining the hidden side of how the world works. Hosted by Stephen J, Dubner.
Conclusion
Based on my collection, I think I need to cut down on my podcasts, but this goes to show you how big the podcasting community is on the Internet.
There is always something to listen to at any given time.
NOTE: I will be updating this document over time, so please let me know if there are any other podcasts that are exceptional.
Did I miss a podcast you listen to? Do you dislike one on the list? Post your comments below and let's discuss.