5 Interview Tips on How to Stand Out In A Technical Interview
What do interviewers look for in candidates? Today, I go through a reader's email and discuss some interviewer tips on what would look good on a resume for someone to take notice of you.
Last Updated: March 20th, 2015 • Develop •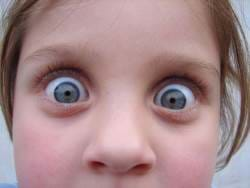 I recently received an email from a reader (let's call him Joe Smith) asking me if I was to hire someone, what would I look for in a resume?
Every company is a little different in their hiring process so it's hard to say what each company looks for in a candidate. Based on a position, they could look for someone who is talkative, if they are applying for a sales position, or ask you to solve a SQL query if you are applying for a programming/DBA position.
Yet, there is a pattern I've noticed over the years that a majority of companies look for in their hiring process for the ideal candidates. Of course, this is geared towards a development position.
But before I talk about what companies look for in a candidate and discuss some interviewing tips, let's get into the email I received.
Hello Jonathan,

I hope you are very well and for the sake of saving you time, I'll get straight to the point.

Let's say: you have to interview me, a guy with 2 years working experience on .NET. I pretend to be passionate about back-end development and I applied for a .NET developer position which fits my description on my resume.

The question is: What are the key points that concerns you about me? What will convince you that I am the candidate you are looking for? You may say whatever you want. I know that there are loads of articles/books, but I want to hear your opinion.

Side note: I had to specify those 2 years of working experience because I believe that the "working experience" section is the first thing a reviewer notices on a resume.

Thank you in advance for answer,
Joe Smith


Well Joe, here are my 5 interview tips that I look for on a resume when evaluating candidates:
Conclusion
Don't get me wrong, there should always be a technical interview of some kind, but it's getting to the point in the industry where the technical skills are becoming a technicality. You either know how to program or you don't. If not, you know how to use Google. As I've mentioned before, a language is a language is a language.
Lately, it's more a matter of psychological and "tell me about how you built <past project>" questions that gauge how well the candidate works and, more importantly, how their personality would fit on a team when hired.
The more experienced, personable, and positive you are, the more chances you have of getting hired.
I hope these interview tips has given everyone an idea of what some interviewers and companies look for when hiring individuals.
Of course, study up on your technical questions as well.
What did you say on your last interview that made the interviewers sit up and take notice of you? What did you say to get their attention or shock them?