Review: Lenovo Yoga C940 2-in-1
Over the month of June, I had to purchase some replacement hardware and wanted to write up a review of my latest machine: the Lenovo Yoga C940 2-in-1 Laptop.
Written by Jonathan "JD" Danylko • Last Updated: July 8th, 2020 • Reviews •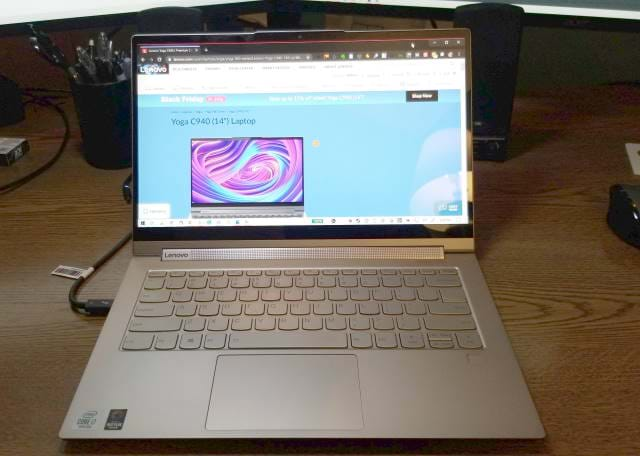 Over the past month, I ran into a number of issues regarding my hardware I use on a daily basis.
Let me ask you a question.
So what happens when your primary computer:
Is missing three essential keys (Left-Ctrl, ESC, and Space bar)?
BSOD (Blue Screen of Death) randomly when booting up?
Is 4-years old?
Yep, you go shopping, that's what!
After being out of commission for a week without a functional laptop, it was tough to get work done. I had to use a backup laptop just to get by before I could purchase something solid.
Well...I guess it's time. ???? pic.twitter.com/nmyeVJDlUt

— DanylkoWeb (@jdanylko) June 23, 2020
Which Laptop?
I always get this question from non-techie people (mostly relatives): Which laptop should I buy?
As a full disclosure, I've always gone with Dell XPS models (since 2006) as my laptop of choice, but ever since my Lenovo Yoga 900 Review, I've changed my tune and now my go-to brands are now Dell AND Lenovo. Both manufacturers release exceptional laptops every other year making me ping-pong back and forth between the two companies.
Over the past year, I had my eye on the Lenovo Yoga C930 which already received great reviews, but I kept looking over other laptop possibilities.
Then the Lenovo C940 2-in-1 came out and reviews were even better. It's even considered a top laptop for 2020.
After looking at this laptop for a while and given the circumstances of my existing laptop, I took the plunge and bought the Lenovo Yoga C940.
Overview
The Lenovo Yoga C940 has two sizes: a 14-inch and 15-inch. I went with a 14-inch screen.
Now, which display?
| | Lenovo Yoga C940-14IIL (FHD display) | Lenovo Yoga C940-14IIL (UHD display) |
| --- | --- | --- |
| Price | $1,300 | $1,600 |
| Display size/resolution | 14-inch 1,920x1,080 touch display | 14-inch 3,840x2,160 touch display |
| CPU | 1.3GHz Intel Core i7-1065G7 | 1.3GHz Intel Core i7-1065G7 |
| Memory | 12GB LPDDR4X 3733MHz (Soldered) | 16GB LPDDR4X 3733MHz (Soldered) |
| Graphics | 128MB Intel Iris Plus Graphics | 128MB Intel Iris Plus Graphics |
| Storage | 512GB PCIe NVMe SSD | 512GB PCIe NVMe SSD + 32GB Intel Optane memory |
| Networking | 802.11AX (2 x 2) WiFi 6 & Bluetooth 5.0 | 802.11AX (2 x 2) WiFi 6 & Bluetooth 5.0 |
| Operating system | Windows 10 Home 64-bit version 1903 | Windows 10 Home 64-bit version 1903 |
Why a 14-inch and not a 15-inch?
I decided to downgrade from my Dell XPS 15-inch to a 14-inch screen. I've worked on a Dell XPS 13-inch screen before and feel the extra inch was enough to provide a screen large enough for writing code, playing games, watching movies, and portable enough so it doesn't throw out your back lifting it.
However, there was something missing. After reviewing the specs, I upgraded two items.
Upgraded the storage from 512GB to 1TB SSD
Replaced Windows 10 Home with Windows 10 Pro
With the 4K display and 16GB of RAM, I went for the 14IIL and also purchased a Thunderbolt Gen 2 Docking Station.
Using the Lenovo Yoga C940 for a Week
After unboxing it, I checked it out to see if there were any problems with it. From what I could see, it was in great shape (I would hope so!)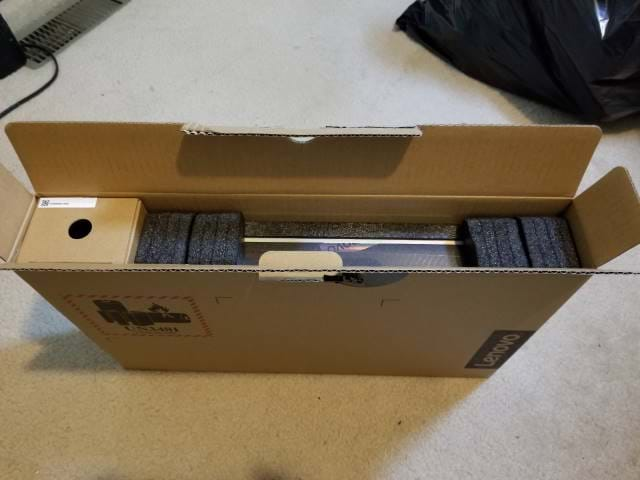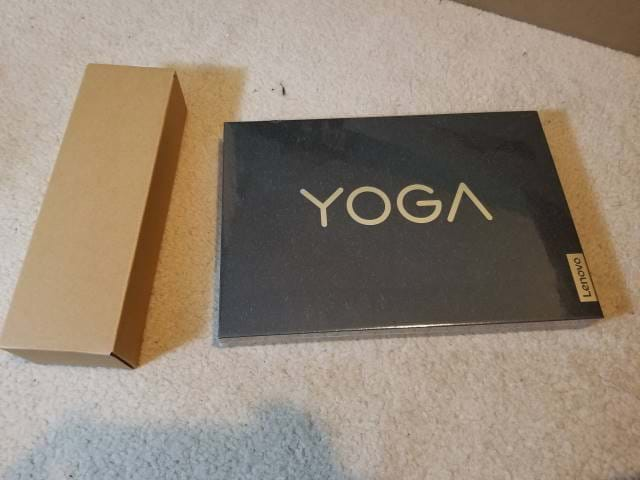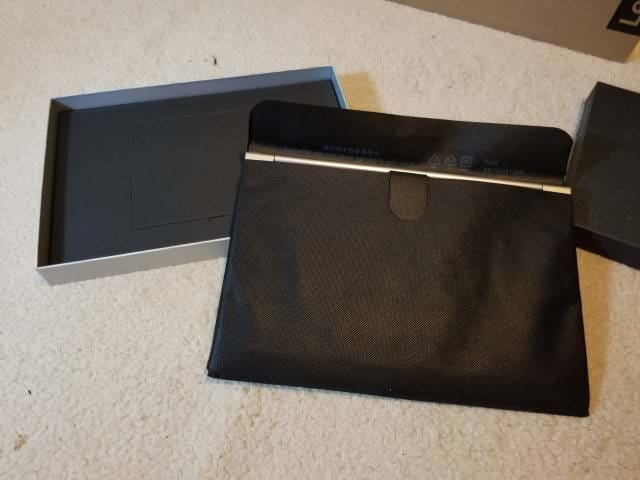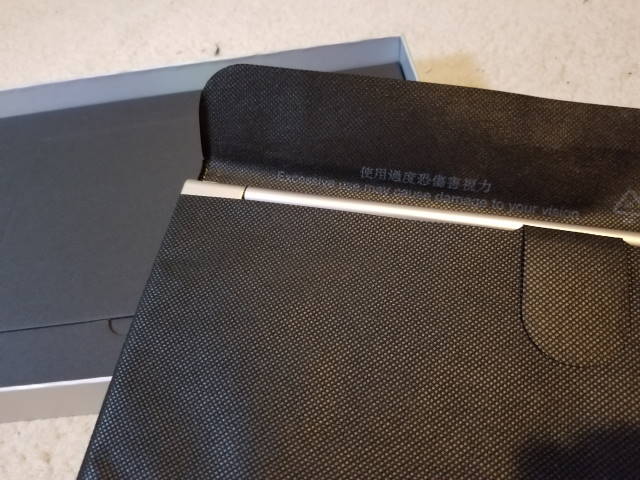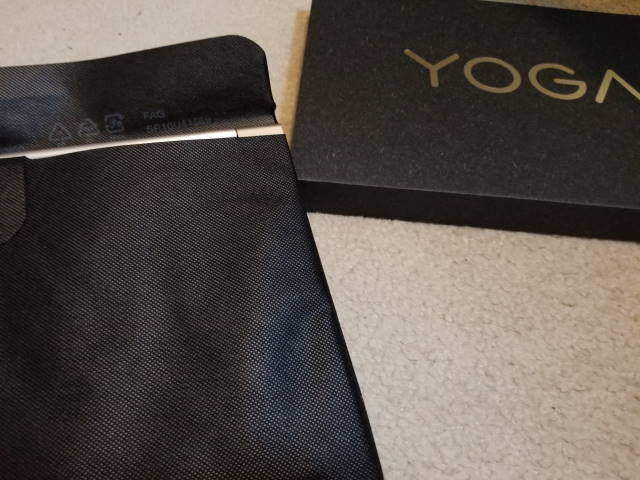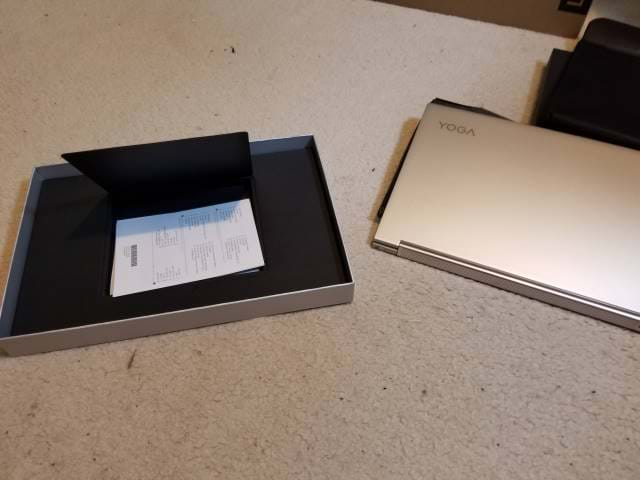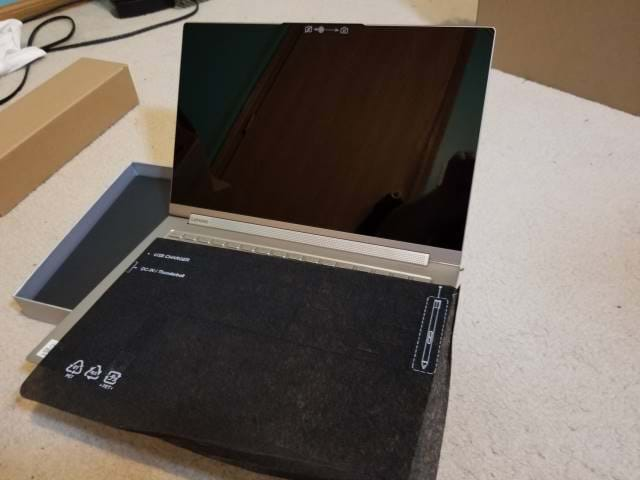 I immediately set it up and let it perform the OS updates. After the updates, I started moving data to my server (you don't want to reboot during a copy, do you?)
With the amount of data on my previous laptop, it took a solid 2 days to transfer everything over to the new laptop.
I would say I've used the Lenovo Yoga C940 for a week since I purchased it.
Here's what I've experienced so far.
PRO: Quiet Keyboard
I don't know what it is, maybe the newness of the laptop, but the keys are very quiet while typing. I also like the keyboard layout.
PRO: Better performance
One of my friends has a Lenovo C930 and we benchmarked the performance. While the results were acceptable, Lenovo improved the performance on the C940 making it an even better contender in the ultraportable market today.
PRO: Instantly Wake Up and Ready to Go
Lenovo worked with Intel to create this flagship product based on Intel's Project Athena where the laptop is acting more like a phone.
When you open the laptop, it's instantly awake and immediately connected to WiFi which is definitely a pleasant feature.
PRO: Lightweight
At around 2.89 pounds, I feel like I'm carrying around a tablet instead of a laptop.
PRO: Stylus Garage
Since it doubles as a tablet, Lenovo created a space especially for the stylus.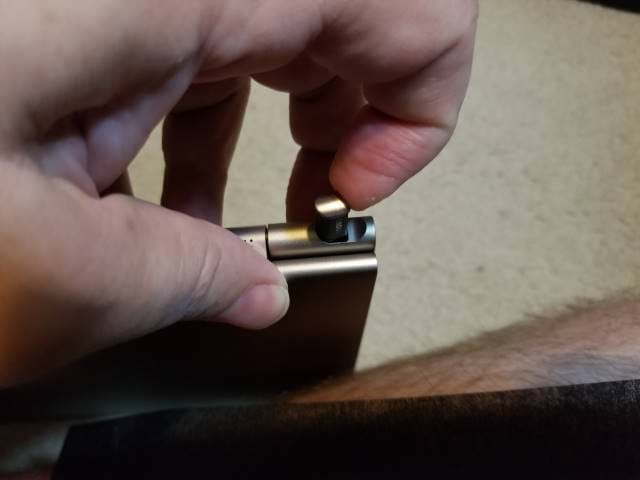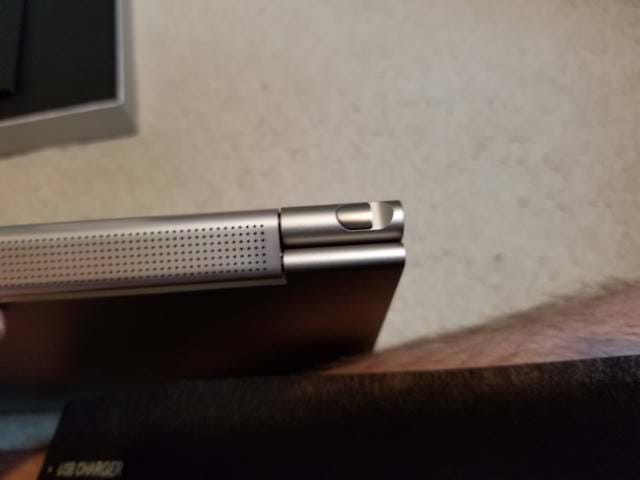 While I find this ingenious and a welcome feature, it makes me wonder if this is the reason no ports are available on the right side.
CON: Lack of Ports
I am SO glad I bought the Thunderbolt Gen 2 Docking Station.
Why? Because on the left is one USB, two Thunderbolt ports, and an Audio Jack.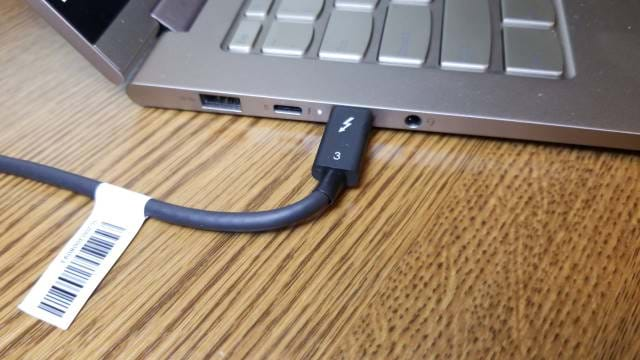 On the right?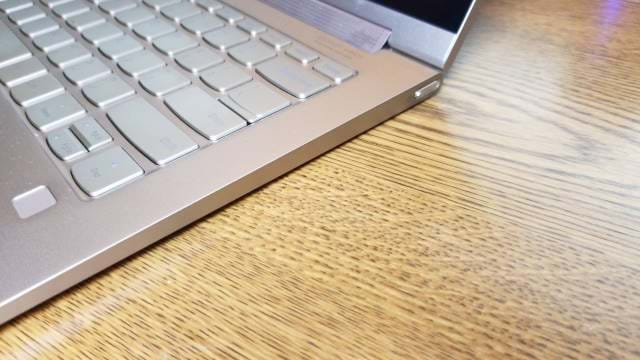 Yeah, this was kind of a disappointment. I would think either a Thunderbolt or USB port would be available on the right side, but again, it's probably to make room for the stylus behind the power button.
CON: Soldered Memory
One downside to the Lenovo Yoga C940 is the memory.
As you may have noticed in the specification above, they soldered the memory onto the board limiting your ability to add more memory later.
So purchase the model with the amount of memory required for your needs upfront.
Conclusion
While I am happy with my purchase, the two concerns I mentioned are definitely minor when it comes to the overall package and I can overlook them.
I've always worked with the maximum memory so 16GB is what I aim for when purchasing a new laptop. Also, when I'm out on the road and working remotely, I usually take a USB port extender (affiliate link) with me.
Over the past week, the Lenovo Yoga C940 2-in-1 provides enough horsepower for what I need when writing code.
While the laptop didn't set me back too much, I found a deal in my RSS Feeds to make it worth my while.
So far, I'm definitely loving this laptop.
UPDATE (2020-Jul-15): This was part of my "hunkering down" purchases (yes, plural) because of the pandemic. I've also upgraded my workspace for remote development.
Do you have a Lenovo? Desktop? Laptop? Post your comments below and let's discuss!
Lenovo Yoga C940 2-in-1 (14-inch)
Summary
With the amount of improvements over the previous C930, the Lenovo Yoga C940 packs more features into its ultrabook giving users the best of both worlds with a tablet and a laptop. The C940 is portable and powerful enough for on-the-go users.
Good
Better performance than the Yoga C930
Wake-up is extremely fast
Lightweight; Light as a tablet
Stylus Garage
Bad
Memory is soldered onto the board
Not enough ports