5 Top Gadgets That Are Essential when Traveling
A week ago, I went to Chicago for a day. Guess what I forgot? Here is the essential list of gadgets that you need when traveling out of town.
Last Updated: November 24th, 2014 • Gadgets •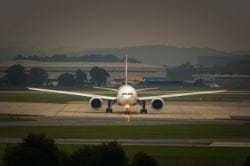 So there I was, leaving Columbus, Ohio heading to Chicago in the morning. I had my phone, tablet, and notepad...and forgot something. Usually, I always carry a number of items in my messenger bag, but since I was only gone for a day, I didn't take my bag.
When you are on the road for an extended period of time, here are some tools required to keep you running in case you have an emergency.
NOTE: I am excluding your phone, laptop, or tablet. I know these will be strapped to your hip at all times. While traveling, your gadgets should be treated like little kids: They should never be left alone in an airport...EVER!
Here is my short list of 5 gadgets/accessories that should always be in your pocket while traveling.
Conclusion
That's my short list of items you absolutely need to carry with you on a car, boat, or plane trip. Most of the gadgets on this list are small enough to put in your pocket and take on a trip (except the keyboard).
When you leave home for a business or leisure trip, make sure you have these items to keep your electronics in working order throughout your traveling time.
What gadgets did I miss on my list? What gadgets do you carry on the plane?