4 Cable Management Techniques For Your Gadgets
Gadgets, gadgets everywhere. They always need charging, but where's the cord? Today, I show you four ways to keep your cords close to your gadgets.
Written by Jonathan "JD" Danylko • Last Updated: July 17th, 2017 • Gadgets •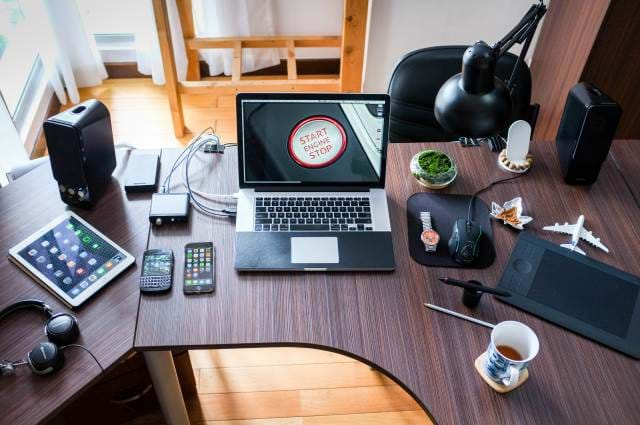 Disclosure:
I get commissions for purchases made through links in this post.
Everyone nowadays own gadgets and is considered a technophile (a person who is enthusiastic about technology) whether we like it or not.
Last year, each person in the world had at least 3-4 connected devices in a household which includes a smartphone, computer/laptop, and a tablet.
I'm pretty sure that statistic has gone up to 5-6 devices since we now have fitness bands and other IoT (Internet of Things) devices to help with our day-to-day life.
Pretty scary.
But with all of these gadgets, we start to accumulate a lot of cords.
Cable management is becoming more important with the more gadgets we buy.
Most cords are placed on a desk, dropped, moved aside, placed over on another table, and life takes over. We forget where we dropped the cables.
Later, you ask yourself, "where is that cord?"
"Oh wait," you think, "It's downstairs on the desk."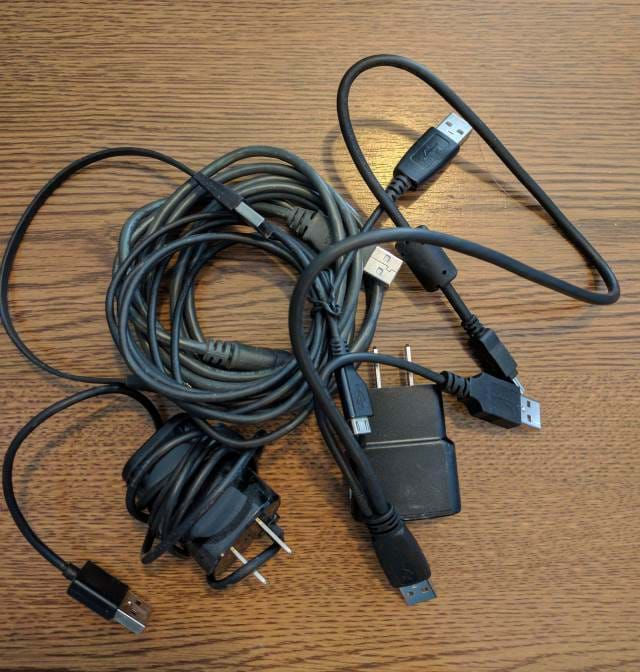 Now, THIS is cable management! Look familiar?
Today, I wanted to cover four simple ways to organize and group your gadget cords.
Cable Management Tip #1 - Wrap the cord around the device.
When I bought my Lenovo 900 laptop, I didn't have a BluRay/DVD drive (Amazon: LG Electronics External Optical Drive Optical Drives WP50NB40 (affiliate link) ) so I had to buy one.
The cord is a two-port USB to power the drive and the drive doesn't have a place to attach any cables.
It's strictly a square.
So I wrap the cord around the drive with a twisty-tie.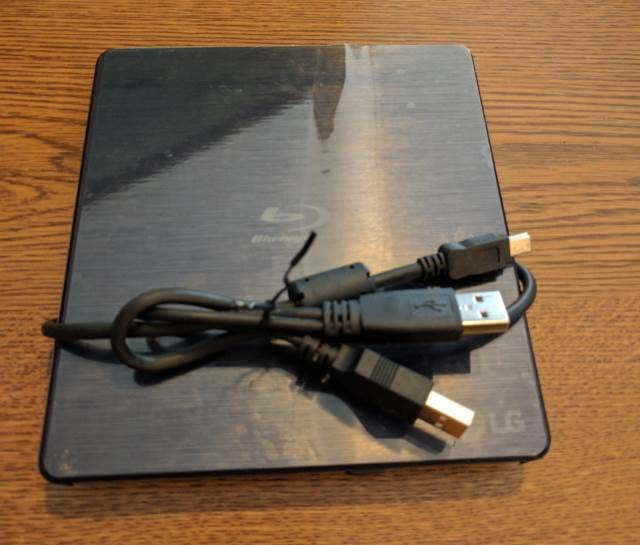 For those who read my review of the Wekey Portable keyboard, this also didn't have a way to attach a cord to it.
The good news was the cord was long enough to wrap around it multiple times and tuck the USB underneath it.
It's very snug and works wonders.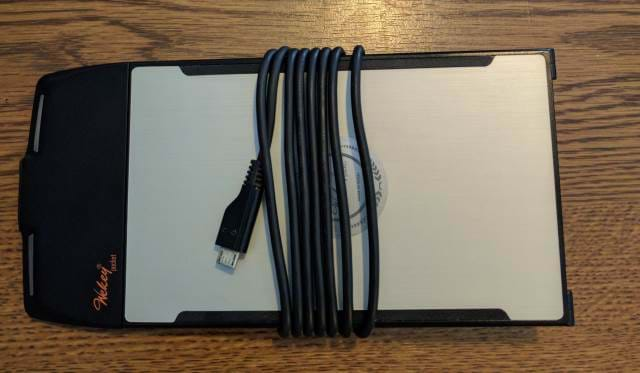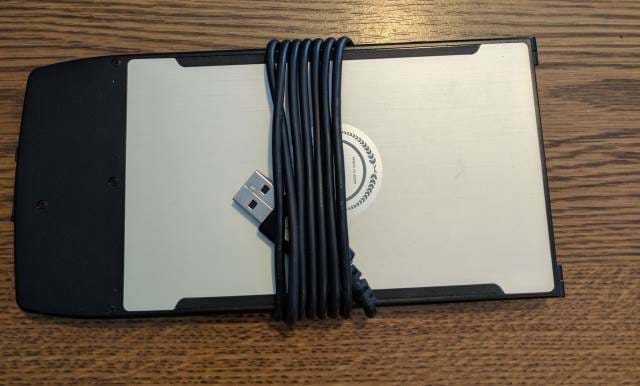 If you don't have a long enough cord, there are other avenues for managing your gadget's cables.
Cable Management Tip #2 -
Use the Gadget's Bag
Most gadgets when purchased come with a carrying case for the device.
My other keyboard I purchased a while back (Review: iHome Bluetooth Keyboard) has a micro-fiber bag which has just enough room to place a cable inside of it.
If your gadget doesn't come with a bag, there are tons of them on Amazon.
One I would recommend is the AmazonBasics Universal Travel Case for Small Electronics and Devices (affiliate link) .
It's one of Amazon's Best Sellers and is perfect for keeping your cables together with your gadgets.
I also did the same thing with my handheld scanner (Amazon: VuPoint Solutions Magic Wand Portable Scanner (affiliate link) ) I purchased a while ago.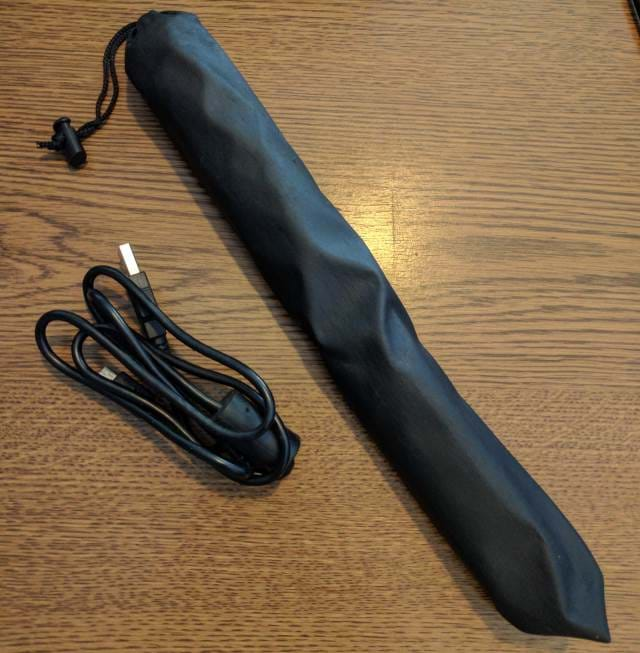 The scanner had a bag with a long carry string. I turned the carry string into a cord-carry-along so the cord wouldn't get lost.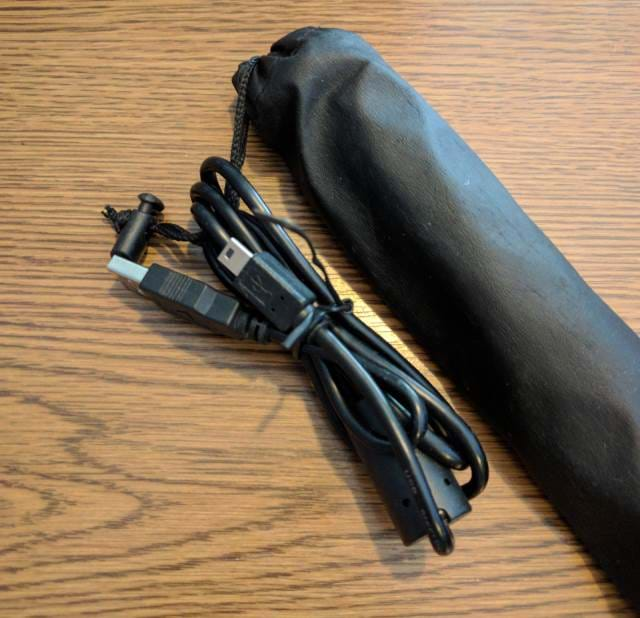 I replaced the twisty-tie with my next tip for gadget cable management.
Cable Management Tip # 3 - Use Velcro Straps to attach the cord to the device.
If you are lucky enough to have a place on the gadget to attach a cord, I would recommend using velcro straps (Amazon: 30-count Hook and Loop Reusable Cable Ties (affiliate link) ).
These velcro straps are dirty cheap for 50 of them and they work wonders.
Recently, I purchased a EnerPlex Battery Pack from the CNET Cheapskate for $9.00. May review in a future post.
While the cable was included, I didn't have a place to carry it around with me.
The EnerPlex Battery Pack looks like it was meant for a daily planner judging by the holes on the side.
After grabbing a couple velcro straps, I was able to "wrap a strap" around the side holes.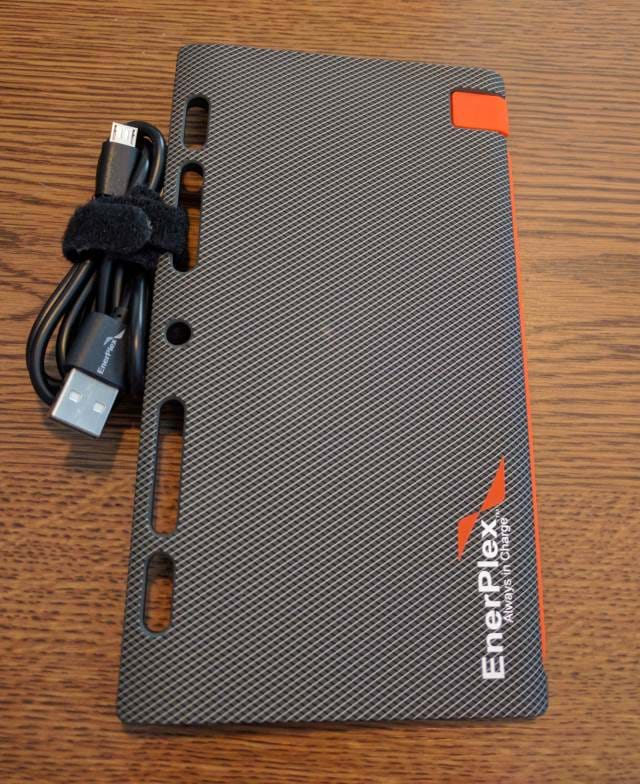 Now I always know where my cable is at for my battery pack.
Cable Management Tip #4 - Replace the Cord.
This may be an easy solution to a age-old problem.
Why not just replace the cord with a retractable USB cable? (Amazon: Cable Matters (2-pack) Gold-Plated Retractable USB to Micro-USB Charge & Sync Cable – 2.5 Feet (affiliate link) )
The most common ports are Micro-USB, Lightning, and the latest USB-C for faster charging devices.
Finding an retractable USB cord for these types of ports are relatively simple and can save space in the long run.
I bought a couple from Amazon and MicroCenter a while ago and they hold up pretty well.
Here's one I bought from MicroCenter.
Pull both ends at the same time...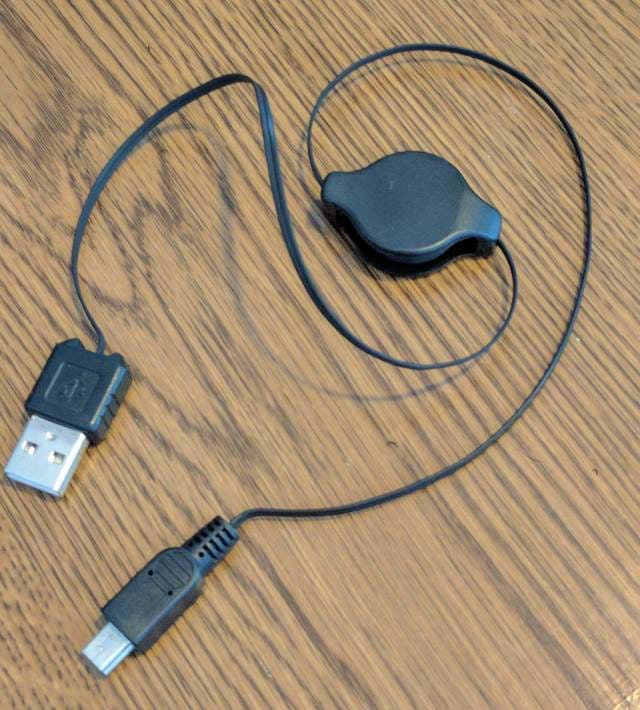 ...and you get a longer cord for your device. It's also small enough where you don't need velcro straps.
You can place it neatly into your carrying bag.
Conclusion
With the number of gadgets produced on a daily basis, we should always be looking for better ways of cable management for our devices instead of "Where is that cable?"
I'll even go as far as to say that the manufacturers should include a way to somehow attach a cable to their device or offer an accessory for it.
I hope this simple post provides a creative way of keeping your cables with your gadgets.
How do you keep track of which cable attaches to which device? Post your comments below and let's discuss.