VNC Alternatives: Remote Desktop Software
After using VNC for a long period of time, I ran into a situation where I couldn't use it.
Last Updated: February 9th, 2010 • Develop •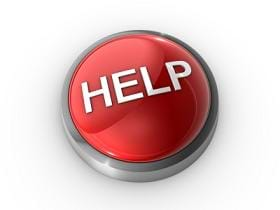 Last week, my parents were having some issues with their laptops (future post regarding McAfee Total Internet Protection 2010), so I decided to look into some remote control software since they are in Florida and I'm in Ohio.
Since my mother and father have a firewall, I figured this was going to be a challenge to walk my parents through a firewall configuration and allow me to connect to their machines, so that eliminates VNC from my list of possible candidates.
My requirements for remote desktop software were simple:
Easily work with firewalls instead of against them
Simple installation (for my parents)
Free (of course)
The search begins
After looking around for some alternatives to VNC, I ran across LifeHacker.com that had a list of the five best remote desktop tools. So I decided to examine the list.
Out of all of the remote desktop tools, I selected TeamViewer to test first because it matched all of my requirements. They even have a portable version for mobile users.
I asked my father (the technical one) to go to teamviewer.com and download the application. After both of us installed it, we ran TeamView and the all-in-one application had a key and password to create a session between both machines.
The permission-based access of the PC is an excellent way to allow the user to accept an incoming request for help.
When I logged in, I had complete control of the laptop. I examined what was wrong with the PC, fixed it, and terminated the session.
Job Completed
Team Viewer provided me with the following outcomes:
The installation was extremely simple,
It worked with both firewall setups on each PC, and
The price is exceptional (Free for non-commercial users)
Team Viewer is exactly what I was looking for and will be sticking with them for a long period of time (since my father is now the technical user of the family). ;-)
Has anyone used a different remote desktop tool to provide technical support?