Review: Dashlane
In this world of cloud apps and password management, Dashlane is king among accessing your login passwords from anywhere.
Written by Jonathan "JD" Danylko • Last Updated: October 8th, 2014 • Reviews •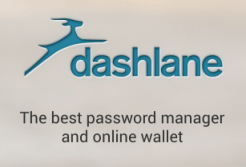 Disclosure:
I get commissions for purchases made through links in this post.
Looking for the best password manager ever?
No?
What are you using then? Excel?!? Hmm...that doesn't sound very secure.
Let me ask this question instead. How many passwords do you have?
If you've been on the Internet for a long period of time, you start to accumulate a lot of passwords...and I mean a lot. When you have a ton of post-it notes laying around the house, it's time for some organization.
To complicate matters further, our society can't move without having a cell phone in their hands. So what do you do when you have all of your passwords on a computer at home and you need them on your phone.
That's where the best password manager enters the picture.
Dashlane is a password/login manager and eWallet that synchronizes your data securely to the cloud on any platform.
Installation
It depends where you install Dashlane. Dashlane supports the Windows, iOS, and Android platforms.
The installation of Dashlane went extremely smooth.
After installation, you are asked to enter a master password allowing you to access all of your data. Just make sure that you don't forget it.
Features
Dashlane has a number of great features that makes it stand out from the rest of the crowd. The mobile interface is simple to use and provides a browser button to visit web sites from within Dashlane. Once you are at your intended web site, the password manager automatically provides the credentials as easily as the desktop version.
Password Manager
The Dashlane password manager is very simple to use which makes it so efficient. It shows that the company spent some time optimizing the interface and communication between the various browsers.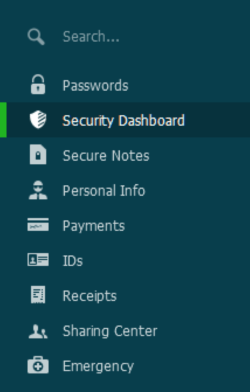 On each platform, the interface is similar to the platform's look and feel so it's easy to pick up and just start using the app. Along with the exceptional password management, once you modify any password entry, it immediately synchronizes your data to the cloud.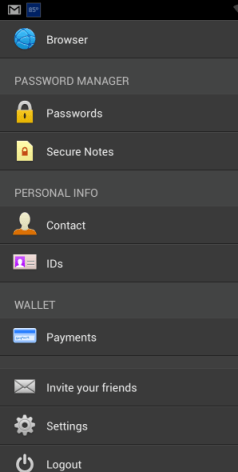 Oooo....Extensions!
If you are using the desktop version of Dashlane, the team has also created extensions for Google Chrome, Mozilla Firefox, Apple Safari, and Opera to communicate with Dashlane when it recognizes a familiar web site.
When Dashlane notices that you are visiting a web site and one of your web sites you logged is found, it automatically logins you into the web site with the proper credentials. If it doesn't find the web site after you enter your username and password, Dashlane will recognize a login activity and display a dialog box to add your new credentials to it's list.
If you feel that this is too "the machines are taking over," you can turn this feature off just as easy.
The browser extensions don't stop there. They also provide an invaluable AutoFill on lengthy forms. If you need to edit your information, you can access your information through the Contact option under the Personal Info section of the application or mobile app. And yes, it will sync that data across multiple devices.
eWallet
Even though the eWallet option is available on the free version, I haven't used it extensively to provide a good evaluation of the feature.
However, I have saved a couple of purchases in my receipts section. It seems to do a great job in identifying them through the web browser and transferring the data correctly.
Synchronization
This had to be mentioned as a primary feature in my review. One of the best reasons to use Dashlane is because of the synchronization capabilities on not just one app, but across your list of devices...across platforms.
I have a Samsung Galaxy tablet, Android phone, laptop, and desktop. If I change a password or credentials on any device, Dashlane successfully updates my information immediately so my data is available the next time I log into a different device.
UPDATE: Password Changer
This is a new feature in version 4.0. The password manager examines your passwords and gives you recommendations on whether you should change your password or not.
The great part about this feature is the ability to have Dashlane automatically go to the website, change your password for you, save it in Dashlane, and sync everything up when finished.
I don't know about you, but that alone is worth the price of the software. It saves me a ton of time by just looking through my list of passwords, click the checkbox on every password you feel is insecure, and Dashlane takes care of the details.
Pricing
Dashlane uses a "freemium" model. You can download the app for free, but if you require additional functionality and security, you can purchase the full version for a low subscription fee of $39.99 a year.
Yes, I said per year.
Not a month or a week.
$40 bucks a year for additional features and security.
Even though the free version has a lot to offer, the premium subscription price of $40 is worth the piece-of-mind.
If you are still unsure about the features included in the subscription price, check the free vs. premium web page to understand what you are truly getting for your money. It's definitely well worth the price.
Scary Security in the News
One last thing before I close this review.
I don't know if you've been reading the news lately, but security is becoming even harder for software companies.
Don't believe me? Do a Google search on "password manager security breach."
Kind of scary.
However, Dashlane has been reviewed by so many other companies like USAToday, the Wall Street Journal, and it's been unanimous that Dashlane provides the best password manager security.
Dashlane has the necessary precautions in place and high-level encryption techniques in place to keep your passwords and secure data right where it belongs: in your hands and no one else's hands.
THIS is why I believe Dashlane is the best password manager on the Internet.
Conclusion
Overall, I've previously used a number of Password Keepers, Login Managers, and AutoFill utilities, but Dashlane is definitely the king of password managers in my book. If one login manager had a feature that I needed, it would fall short with other features.
When I started using Dashlane back in 2013, I decided to give it a try. 530 passwords later, I haven't regretted it since (and yes, I need to do some house-cleaning) ;-)
Honestly, I couldn't find anything bad to report on about this cross-platform password manager. It seemed to fulfill my password management needs and become my favorite password manager.
Dashlane has provided a solid set of features and excelled at making them easy to use and easy to access your passwords and secure data across multiple platforms from anywhere. This fundamental set of features has solidified Dashlane to become a leader in the password manager field to become the best password manager out there.
I would easily consider Dashlane to be "The Dropbox of Password Managers."
(UPDATE: 2016-08-20) - I just renewed my subscription again.
Have you found a better password manager? Did you like the review? Drop a comment below.
Check out our new Deals section to view our Dashlane deals.
Dashlane
Summary
Dashlane provides an exceptional password manager that spans across multiple platforms including PC, Mac, iOS, and Android. It also provides a login manager for every browser, secure contact information, IDs, and payment information.
Good
Multiple platforms supported
Auto syncs your passwords across numerous devices
Auto-fill/login of known forms on supported web browsers
Bad
For additional security features, a yearly, minimal payment is required