Outlook Alternatives: Moving from Outlook to Thunderbird
MS Outlook has been around for a long time, but maybe it's time for a little change.
Last Updated: March 12th, 2008 • Develop •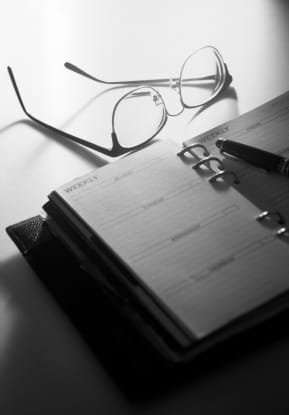 Outlook is one of the best known PIM's around because it comes with and integrates nicely into MS Office. However, since Google has taken MS Office online with their Google Docs, maybe it's time to move from Outlook to Thunderbird.
But isn't Thunderbird an email client? Yes, but so is Outlook. As well as email, Outlook also includes a contact list, a to-do list, and a calendar for your appointments.
Thunderbird doesn't have these innate abilities that Outlook does. But you forget, Thunderbird has the same extension architecture as Firefox. If you search, you'll find some handy extensions that push Thunderbird past Outlook's functionality.
Here are some additional reasons why I'm moving from Outlook to Thunderbird:
Outlook is not portable - Besides Pocket PC devices, Outlook is not as portable as Thunderbird. I've never seen Outlook on a USB Flash Drive yet.
Outlook is a little top-heavy - Outlook contains hard-wired connections to the Windows APIs. I don't think (to my knowledge) that you can take the assemblys (or DLLs for the old-schoolers) with you without breaking a EULA.
Outlook is strictly Windows-based - If you moved to another PC that was Linux-based, you are out of luck.
Thunderbird is FREE - I know Outlook Express exists, but the difference between Outlook and Outlook Express is like night and day and to get the professional version of Outlook, I need to purchase MS Office.
Let's get started on moving over to Thunderbird from Outlook!
Assess your existing Outlook PST file
Since we are so close to Spring, it may be a good idea to look over your PST file and do a little "Spring Cleaning."
First, check to see if your Outlook PST is in need of repair. If so, the How-To Geek shows you how to fix your broken Outlook PST file.
If your Outlook PST file is huge (I've seen them at 2-3gb), see where you can trim it down a little.
Clean out your Trash - Next to your Inbox, this is the biggest storage hog you have. Clean it up!
Move your important "Sent" messages somewhere - In your business, you may need them. Delete ones that are completely irrelevant ("Hi, Mom, How are you?").
Archive your messages - Since it is the start of the year (or close to it), archive your 2007 software subscriptions and newsletters to another folder so it's not taking up any space in your Inbox.
There. Now that you've trimmed the fat, let's move on to the next step.
Installing Thunderbird (with some add-ons)
If you don't have Thunderbird, download and install it.
There are two additional downloads you need to make your transition to Thunderbird successful: Sunbird and Lightning.
Sunbird is a standalone calendar application similar to Thunderbird and Firefox, but is geared specifically towards managing your schedule. There is a nice Provider for Google Calendar extension that synchronizes your schedule with Google Calendar, so you can look at your schedule on the road.
Lightning is a Thunderbird extension that welds Sunbird's calendar into Thunderbird allowing your calendar and email to exist in one application.
After installing Sunbird and Lightning, the only thing left is to import your PST into Thunderbird.
Import your PST file into Thunderbird
As I mentioned above, Thunderbird's extension architecture is based on Firefox's architecture. This is awesome for extension authors because you can actually turn Firefox and/or Thunderbird into a completely different application.
Kevin Purdy over at LifeHacker.com found a great Thunderbird extension that imports an Outlook PST into Thunderbird. According to the site, this extension works in Windows and Linux. More reason to make yourself platform-independant. The extension is 1mb in size.
As soon as you install this extension, you are able to import your PST into Thunderbird using the Tools/Import... pulldown menu.
For my audience, are there any other extensions that make Thunderbird "Outlook-like?"