How Downtime Can Make You A Better Coder
It's the annual "take the rest of the year off" down time.
Written by Jonathan "JD" Danylko • Last Updated: December 14th, 2015 • General •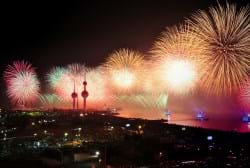 It's that time of year again.
When we decorate the tree, hang the lights, and prepare for the holidays.
It's also that time of year when I take a little break from my blog.
I try to blog every Monday, Wednesday, and Friday, but there are times when life sometimes gets in the way and I can't do all three days.
I took a break last year for two weeks and it was definitely a well-rested period. I absolutely needed it.
When I returned in January this year, I was invigorated and back to writing. As a result, my writing improved.
Why I Disconnect
Every year around this time, I take a break for a couple of reasons.
1. I need to recharge my batteries/need downtime.
When I started blogging, I had a couple people send me an email asking "how I can continue to write content every week?" While I work full-time as a web developer, I also head home, relax a little bit, and do what I call "recreational programming" (programming that doesn't take much thought).
The only time I have downtime is at the end of the year where I schedule time off.
2. It's the holidays. Time to relax and spend time with family.
Throughout the year, every holiday creates downtime, but there is always a moment when you want to check the blog, and make sure you are answering any questions your readers have for you.
Right now, this time of year shows the extent of everyone's mentality of work. It's time to slow it down and prepare for the holidays: Christmas and New Years.
3. I have a number of ideas for the site and need some time to include those changes.
Over the year, I've been toying around with some ideas that I want to integrate into the site and this would give me some time to flesh them out a little more so I can provide my users with more functionality on the site.
4. It disconnects me from the online world (translation: it gives your brain a break)
Have you ever been working so hard on a project that you can't think of anything else but that project?
But what happens when you don't work on your project and your mind starts to wander? You start getting ideas injected into your brain at the weirdest moments.
It's happened to all of us, don't deny it! ;-)
Codemash
Once I come back in January, I will be heading out to Sandusky to Codemash 2.0.1.6 for the entire week (January 4th-9th).
I will be writing about all of the sessions I attend, just like I did last year.
If you are going to the conference, look for the shoes. I'll have my Vintage Aloha Vans on.

Say Hi if you see me. I don't bite.
A Great, Big Thank You
Before I take my leave of 2015, I want to thank a very special person for always showing up and giving me inspiration, motivation, and dedication to write on my blog three days a week...YOU!
Yes, You!
I've received a lot of emails from my readers about how to accomplish a lot of things in ASP.NET MVC and it has been a challenge.
But for those who know me, I love a challenge.
Thank you so much for your readership and I hope to exceed my readers expectations for 2016.
I look forward to an exciting and prosperous 2016.
Crank up those resolutions and I'll see you next year!