Happy Holidays and have a Happy New Year!
Since I will be off for two weeks, I want to wish everyone Happy Holidays and a Happy New Year.
Last Updated: December 21st, 2014 • General •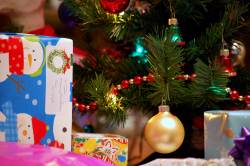 Near the end of every year, I usually take two weeks off to recharge.
This year, I will be traveling a lot and taking time off for the holidays.
I want to thank all of my readers for a fantastic 2014 and I look forward to an even better 2015 with my old and new readers!
If there are any topics that my readers want me to cover in 2015, post a message below!