5 Technology Predictions for 2011
Let's look into the future and see what kind of technology predictions we can foresee for 2011.
Last Updated: December 29th, 2010 • General •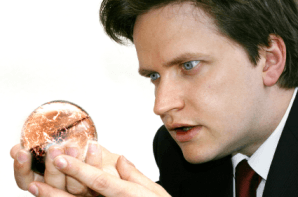 I hope everyone had a great holiday and is taking it easy while getting ready for another holiday (New Years Eve!).
After my prediction results from last year, I feel pretty good about looking over the next year and coming up with a list of five new predictions for 2011.
If you want to see the past year's predictions, check them out here:
(Unfortunately, it seems 2009 snuck up on me a little too quick to do any kind of predictions)
Let's get started on the predictions: