5 Awesome Crowdfunding Campaigns I Backed
After my previous collection of campaigns from two years ago, today, I present five more campaigns I backed on Indiegogo and Kickstarter.
Written by Jonathan Danylko • Last Updated: August 9th, 2017 • Gadgets •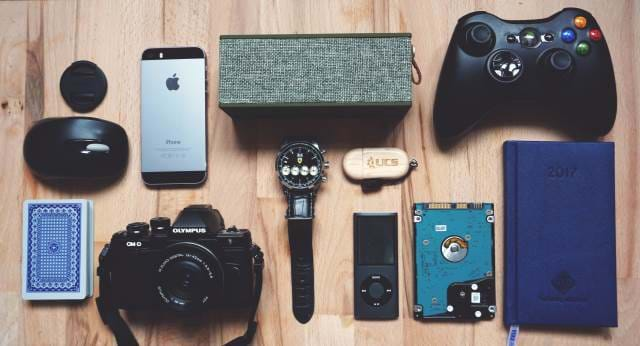 Disclosure:
I get commissions for purchases made through links in this post.
Over two years ago, I contributed to a number of crowdsourcing/crowdfunding projects and received my "perks" in the mail.
And it was awesome!
For those wondering what I'm talking about when I say crowdsourcing, I'm referring to Indiegogo and Kickstater. These two are the big ones in the crowdsourcing space.
The way crowdfunding works is someone creates a prototype or project and pitches it on either site. if you find a product on either site you're interested in, review the documentation and decide whether you want to contribute to their cause or not. If you do, you receive perks as a reward for helping them. 99% of the time, you will receive the product in the mail when it's finally produced and able to ship.
If the product or idea goes South, you get your money back.
If everything goes well, you will receive notifications in the form of emails explaining when they'll be shipping the product out.
This year, I've looked over the gadgets and found some interesting ones.
Let's get into the gadgets.
While this isn't a gadget per se, as a web designer/developer/architect, typography is one of my weaknesses when building a site.
This was more of a educational purchase than a "want."
The Font Deck is a practical guide on learning typography on bicycle playing cards.
Each of the 52 playing cards contains a mini-lesson about fonts on them.
According to the author, it's a typography textbook crammed into playing cards.
Estimated delivery: October 2017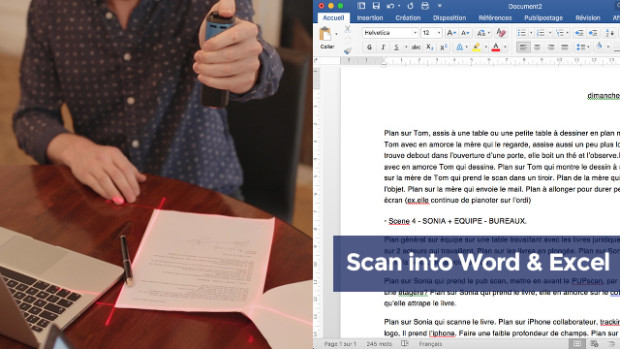 UPDATE
After contributing to this project, the company didn't deliver on their campaign. Money lost on this project.
The Pup scanner is a handheld scanner to scan anything digitally from an 8.5x11 sheet of paper to a 2.9x2 visit card.
I've been carrying around a full page scanner with me for a while (check my essential travel gear post) and it's definitely been useful, but lately, I wanted something a little less...well, just less.
This could easily replace my scanner and make my messenger bag a little less heavy.
One of the questions I asked the manufacturer was "what was the difference between my smartphone taking a picture and the Pup Scanner?"
This question was asked constantly and they are answering it by creating the best capture scanner ever.
This was taken from the site, but check out the quality of the scan.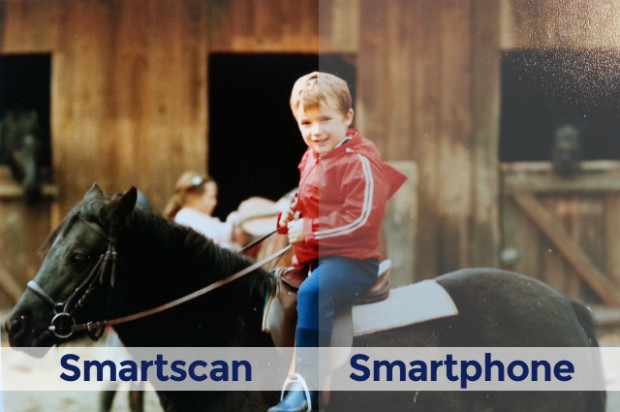 Of course, when the smartphone captures the image, you can adjust it using apps on the phone, but I like to have the image ready to go without the fuss.
It even performs OCR character recognition to Word and Excel.
So if you are on the move and you see a specification you want captured, take out your Pup Scanner and scan the images.
They haven't decided yet whether to use a cable for saved images or provide direct WiFi access.
UPDATE (2017-Aug-09): I've received word from their staff that PUP Scan WILL work with both direct wireless connection and a USB Cable. Awesome news and thanks for the clarification.
Talk about your James Bond gadgets.
Of course, I will conduct a review of the Pup scanner once I receive one.
Estimated Delivery: December 2017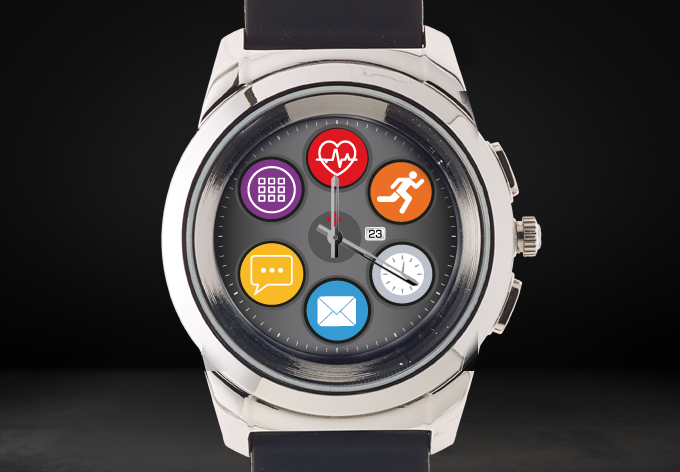 I've been holding off getting a wearable for a while now.
Those who know me know I don't wear a watch. I just haven't found one I liked.
I've seen the Apple watch (not impressed with a big square on my wrist) and the fitness wearables.
I even ordered the Jawbone Up24 Fitness Tracker for $5 (Yeah, it cut off the circulation to my hand).
Besides, I wanted something a little more than just a fitness tracker, something that looks stylish, and extremely functional. I was waiting for the right wearable.
Well, I'm finally taking the leap and looking at the ZeTime Hybrid watch.
This watch combines the mechanical hands with the digital advancement of a touchscreen.
It has an optical heart-rate monitor, water-resistant up to 30 meters, it auto-syncs the time, tracks your sleep, uses Bluetooth for remote technology to your smartphone, and even tracks your steps like a fitness tracker.
They also offer multiple digital faces for the watch to match your style for every occasion.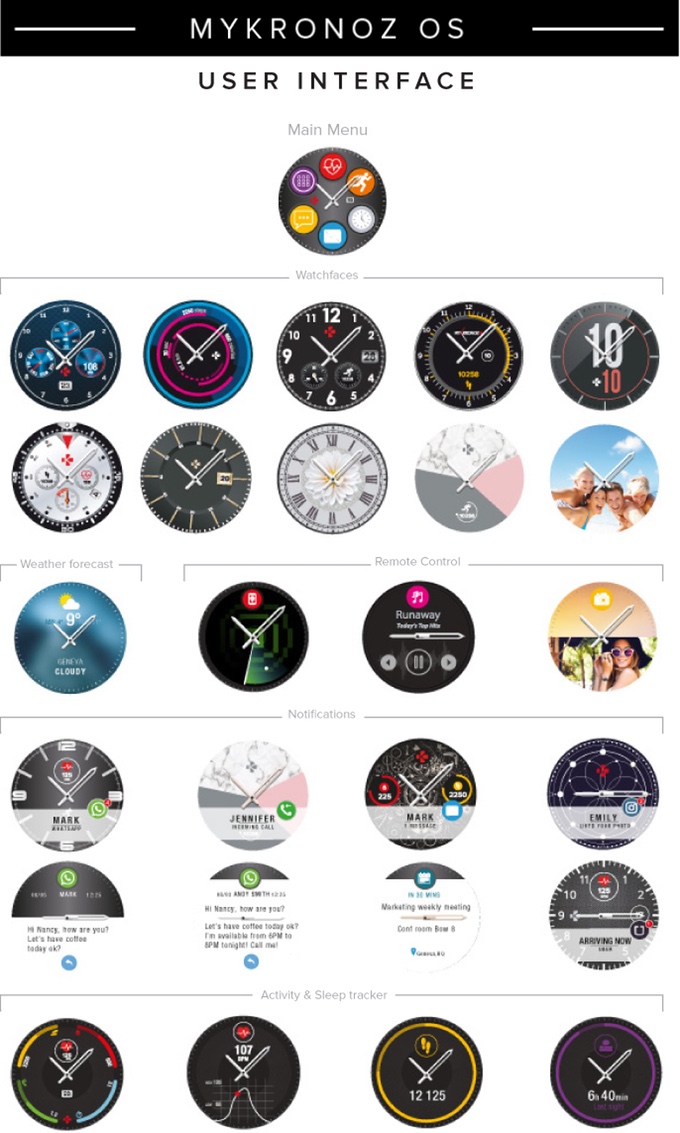 One thing I liked was the number of wristbands they provided.
For my perk, I can choose only one wristband, but I'm hoping when they ship, I'll be able to add a couple other wristbands for a small price since the wristbands are interchangeable.
Estimated Delivery: October 2017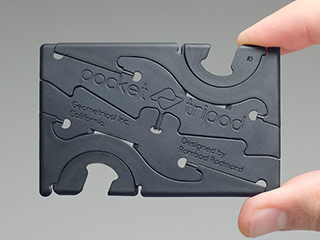 The Pocket Tripod is a fully-articulating tripod for mobile photographers small enough to fit in a wallet.
While I've seen cheap stands to hold your phone, this is small enough to throw into your wallet or purse and use for face-time, video conferencing, or time-lapse videos on your phone.
Absolutely ingenious little device!
"But what if I have a case?"
They've thought of that as well. They have adapters they'll ship with each tripod.
With just a twist and a flip, it will work with Android and iPhones.
Estimated Delivery: June 2017 (Yeahhh...they're a bit late)

NOTE: Unfortunately, this crowdfunding project is closed. Sorry.
While waiting for these little crazy babies, I found a review comparing Apple's AirPods to CrazyBaby's Air wireless earbuds.
The review was solid and mentioned the one area where crazybaby's Air earbuds may one-up Apple: sweat/waterproof. I guess Apple's AirPods don't work well when exposed to water.
The funny part about this review is the price mentioned at the end of the review is high: $169 for a pair of these earbuds.
However, if you got in on the ground floor with Indiegogo and contributed to this campaign, the ear buds were not $169. :-)
Now THAT I can get behind.
When I receive these, I'll post a review as well.
Estimated Delivery: August 2017
Conclusion
Did you notice a pattern here when I'm choosing my gadgets?
Everything is portable and compact.
Everything "SHOULD" work with everything else (i.e. ZeTime should work with the smartphone and smartphone should work with the Air earbuds).
I spaced out all of these products over the year so I wasn't spending an arm and a leg.
There are two downsides to crowdfunding projects: 1). paying upfront and 2). waiting for the project to finish and ship.
If the project's owner knows what they're doing, you should receive email notifications as to where they are in the process of shipping your product. If not, that may be a red flag.
Overall, I'm excited about receiving these gadgets and I'll report back when each comes in the mail.
Do you have an awesome gadget you received from a crowdfunding project? Was it a good experience or the worst? Post your comments below and let's discuss!