4 Ways To Transfer Photos and Videos from your Phone
If you're on vacation and don't have WiFi access, what do you do? In today's post, we look at 4 ways to transfer photos and videos off of your phone.
Written by Jonathan Danylko • Last Updated: August 10th, 2018 • Gadgets •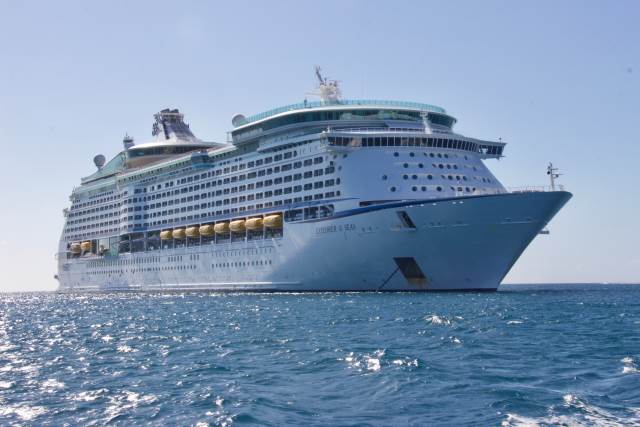 Disclosure:
I get commissions for purchases made through links in this post.
Our mobile devices always keep us connected even when you go on vacation.
We want to capture every moment of being "in the moment."
Yet, when you go on vacation and all you have is your phone with limited space and an outlet, you need a backup plan for storing your pictures and videos somewhere.
One of my friends recently went on a cruise and said there was no access to WiFi.
No WiFi!
I can hear you saying, "Well, that's ok...I'll just use the satellite to connect."
Nope. Everyone was asked to put their phone in airplane mode.
No WiFi, no satellite!
Ouch!
What do you do when you have limited space left on your phone and the first day of your cruise starts...NOW?
I'm sure a lot of you would panic and start dumping apps off your phone to free up space any way possible.
Well, I'm here to tell you I have good news and bad news.
The bad news first. I have a post on how to store photos and videos during a vacation from 11 years ago (wow!) that solves this exact problem, but the technology is old and outdated.
The good news is today is the day I'll show you 4 (updated) ways on how to use newer mobile technology to transfer photos and videos from your phone.
For those who know me, I don't like to take big, bulky gadgets with me unless they serve a solid purpose, so the smaller the gadget, the better.
1. Transfer Photos Using MicroSD/SD Cards
For those who have the ability to insert a MicroSD card into their phone and use that as storage, this may be the easiest way to transfer photos and videos from your phone.
The easiest solution would be to swap out your MicroSD card with another until they are completely filled.
If your phone can handle it, I would personally grab a couple of SanDisk 64GB MicroSD (affiliate link) cards for the trip and store them in a water-resistant carrying case (affiliate link) (Hey, you never know if it falls off the cruise ship) and sort out the pictures when you get home.
2. Transfer Photos and Videos Using a USB Drive
About 10 years ago, I always wondered if there was a way to transfer photos and videos through a phone adapter.
That is actually the purpose of OTG (On-The-Go) Adapters. Here's how it works.
You buy the adapter for less than $10. You plug the connection into your phone and a USB drive into the other end.
At this point, you now have offline storage. You can transfer your photos and videos over to the USB drive. When you are almost full, plug in a new USB drive.
And we all know that USB drives are a dime-a-dozen on Amazon.
The OTG Adapter I use is the one from Anker (USB-C to USB-A) (affiliate link). It's a USB-C connection for my Google Nexus 6P on one end and a female USB-A port on the other end.
The adapter goes for $7.99 so it doesn't break the bank and it's always handy to have around in your messenger bag.
Amazon even has an iPhone OTG cable from Crelander (affiliate link) which goes for $8.99 which makes transferring photos and videos from an iPhone just as easy.
3. Transfer Photos and Videos using a Hard Drive
If you are going on a vacation for a long time, a bigger hard drive may be required.
However, bigger doesn't always mean heavier. I always like to find the smallest hard drive possible.
If you do get a hard drive, keep this one point in mind. While this may seem like a no-brainer, it does require some thinking.
If you have a USB Hard Drive, like the Seagate 4TB External Portable Hard Drive (affiliate link) (pictured below), you CANNOT just plug in an OTG Adapter to your phone and plug the USB hard drive into the other end of the OTG and expect the hard drive to start spinning.
You need a power source. The hard drive requires too much power to run by itself and guess what? Your phone cannot power it.
Use the power cord that came with the USB Hard Drive and plug it in. Once you've plugged in your hard drive, then you can plug in the Phone and hard drive to the OTG adapter.
4. Transfer Photos and Videos Wirelessly
This is, by far, my favorite way to transfer photos and videos from a phone.
SanDisk has developed a Wireless USB Drive.
Yes, A WIRELESS USB DRIVE.
Here's how the SanDisk Connect Wireless USB Drive (affiliate link) works.
You plug the SanDisk drive into a USB drive and fill it with whatever you want. This will also allow it to "charge."
Once it's finished charging, you can unplug it, press the button on the side of the stick, wait for the light to blink, and you immediately have a WiFi hotspot to that drive.
You do need a specific app (works with either iPhone or Android) to access the USB drive wirelessly called the SanDisk Connect app. Once you download this, run it on your phone, and connect to the USB drive, you can access anything on that drive.
What does that mean?
You can transfer photos and videos from your iPhone or Android phone to the USB drive using the app. Others who download the SanDisk Connect app can also view the files on the drive at the same time.
I bought this little beauty and it has been a life-saver for me...
...and it fits right in my pocket. ;-)
If you need a place to charge the USB stick, why not get an AmazonBasics One-Port (or two port) USB Outlet Adapter (affiliate link) and just plug that in to always keep it charged.
Conclusion
There is always a new technology around the corner to make our lives a little easier.
Heck, I JUST found this sexy piece of hardware on Indiegogo (Gnarbox 2.0 SSD). A little pricey, but it feels like the backup hard drive I mentioned in my post from 11 years ago where you insert an SD card and it automatically copies the contents of the SD card to the portable hard drive (no questions asked).
But at a price of $359 for the 128GB version...ouch...a little pricey.
I'd rather stick with the SanDisk Connect USB Stick as the ultimate solution. Smartphones, tablets, and even laptops can use it.
Using the SanDisk Connect USB Stick is what I've been looking for in a size that fits my pocket.
Financially and physically.
Did you find a better portable hard drive? Does it take SD and MicroSD cards? (or betamax tapes?) Post your comments below and let's discuss.