4 ways to improve your service and support
In business, guess what your customers number one concern is (and what yours should be)?
Last Updated: December 15th, 2009 • Business Lessons •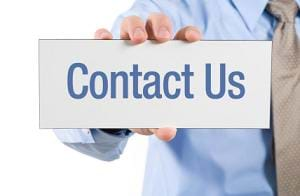 A while back, I tweeted about an awesome deal. I bought the 3M Pro 110 Portable Projector as a refurbished model from NewEgg. As soon as I received it, the on/off switch wasn't working.
I called NewEgg and they said to contact the manufacturer and they provided the manufacturer phone number. NewEgg said if the manufacturer couldn't replace it, then "call us (NewEgg) back and we will take care of it for you."
Bottom line: I received my fixed portable projector yesterday and it works fantastic. Both companies provided exceptional customer service and support.
Now, what is this about?
Customer Service and Support. That's what.
Every business sells a service or product. When that product or service is delivered to the customer, the customer/merchant relationship doesn't end there and they shouldn't be left hanging.
Here are some tips on how to improve your service and support to your customers:
Ask your customers "How did we do?"

More and more businesses are starting to use surveys as soon as they complete a call on the phone, a product is delivered, or service is provided to their customers.

Email and/or surveys are my preferred choice of feedback to a company. It doesn't require a phone call or a stamp and I can send it back to them at my own discretion.

Listen to the customer

If you provide a stable product or service, your customers may have valuable information (positive or negative) about what you're offering. Make sure you pay attention to what they are saying to improve your product or service.

Know when the customer is right

There are some companies out there that think that they are always right. That is a sure-fire way to ruin the customer/merchant relationship. Know when you need to apologize to the customer and provide an easy path to lead the customer back to where they aren't upset about dealing with the company.

Make your customer "king of the world!"

Okay, maybe not king of the world, but enough for them to feel appreciated and happy to deal with your company again. Thank them when you can and treat them with sincerity.
Conclusion
When dealing with customers, there are always little things that companies don't think of, but may upset them in the long run, losing many future sales in the process.
What tips do you use at your company to provide exceptional customer service and support?