2009 Prediction Results
Lately, I've been working on various projects over this entire year, but I haven't forgot about the predictions from last year.
Last Updated: December 20th, 2010 • General •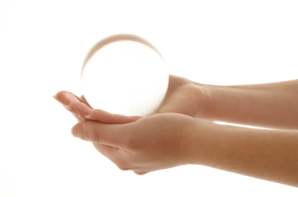 It's that time of year again when everyone tries to figure out the direction of technology. Which way are we going?
But before we get to the 2011 predictions, we need to look back over the past year in technology for the results.
This has definitely been a great year for technology and it seems every year keeps hitting a bigger stride in the technology industry. Tablets, Cloud computing, and mobile operating systems were the latest trend this year.
After the holidays, I will post some new predictions for 2011. There seems to be a lot of changes coming up this next year as well.
But for now...let's see how I did with my predictions in 2009.
Even though the Kindle from Amazon is king in the eReader race, Barnes and Noble will take the reigns and lead the pack with their Nook.

Maybe it was because I was late to the game in buying an eReader or was caught up in my nook when I bought it, but this was one of those gut feelings. When Barnes & Noble released the nook, they took some cues from the Kindle and went with their own version of a great device.

Now, they just came out with the nookCOLOR. What better way to read books?

References:

Nook passes Kindle sales in March
Kindle vs Nook vs iPad: Which eBook reader should you buy?

Windows 7 will become the de facto standard just like Windows XP currently is.

Personally, I think this was a no-brainer prediction last year. Anything was better than Vista. Has anyone heard a good thing about Vista yet? All of my friends I've talked to, they can't stand Vista.

With the latest version of Windows, it's just the opposite. I've heard nothing but great things about Windows 7.

Obviously, others feel the same way.

References:

Windows 7 sells 90 million copies

The economy will be back (as well as some new technology jobs).

A year ago, I started to see the economy start to come back and noticed some evidence of this with some recruiters and other job hunters calling me and asking me about consulting positions.

Now, I see the economy starting to come back into full swing with new positions opening up in the technology field, such as an experienced Cloud Developer.

References:

Google Public Data

Cloud Computing will continue to grow In 2010.

Speaking of new opportunities in a technology career, Cloud computing hasn't slowed down since it was mentioned last year. What's even more interesting is that most jobs are starting to focus more on cloud computing because employees are leaving the office, work from home, or work on the road which is becoming more and more common in small to medium sized businesses.

References:

Cloud Computing By the Numbers: What do all the statistics mean?

Android will take over Apple's iPhone OS

For the last prediction from last year, when I said Android would take over, I guess I should've said "overtake" Apple's OS instead.

Since the Android operating system was released through Google and Google built it specifically for cell phones, almost every manufacturer is starting to use Android for their own specific devices, such as tablets.

Where Google releases their OS to the public, Apple keeps a tight rope on their OS and only releases updates through their iPhone, iTouch, and iPad devices.

With an open source OS distributed to everyone, fully-robust set of features, and the company supporting a huge developer community, why wouldn't there be more devices sold with that OS instead of a contained OS?

References:

More Droids Sold in First 74 Days Than iPhones.
Android iPhone are Fastest Growing SmartPhone Platforms
Android Growing Ridiculously Faster than all other platforms in the US.
Android Marketplace Applications: 50,000 strong
Android Outselling the iPhone
Android and iPhone Stats Mobile
Well, I seem to be getting better at this after all of these years. I guess you start to see certain trends when you've been in this industry for a long time.
Stay tuned for next week's predictions for next year.