10 Ways to Write a Great Software Developer Resume
Looking to create a great resume for your dream job as a software developer? Our guest blogger Grace Carter presents ten ways on how to write that great resume.
Written by Grace Carter • Last Updated: June 4th, 2018 • General •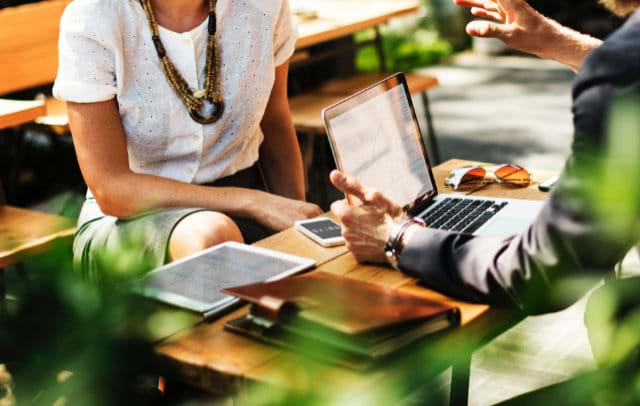 Preparing a great resume is the key to getting your foot in the door at a company you would love to work for.
As a software engineer, you are in possession of many skills, languages, and methodologies. It can be difficult to decide what to include and what to leave out. Here are ten ways to write a great software developer resume.
1. Don't Forget The Basics
There are some basic rules you should observe in order to be considered. Use a consistent font that is easy to read, such as Times New Roman or Arial. Keep it to no more than three font sizes. Divide your resume up into sections. Use keywords, recruiters look for keywords such as java, and real-time. Sometimes resumes may be sorted out by a computer program if they do not include certain keywords, so make them a priority. It's okay to include relevant social media, such as GitHub, otherwise leave it out. Submit your resume in PDF form, any other format could result in your document rendering differently.
2. Keep it to One Page
The hiring manager has received dozens, if not hundreds of resumes, so their time is short. Keep your resume to one page, or there is a good chance it will not be read in its entirety. The best way to shorten your resume is to shorten the work experience section. Learn to write clearly and concisely using the tools provided below.
3. Talk About Your Interests
"This is your chance to show off a bit of your personality and give you something talk about during the interview. Try and be as specific as you can. You can talk about sports you play, what you like to read, or an interesting place you traveled to," recommends Ana Holt, resume writer at Academized. It's best to avoid controversial subjects such as politics. Part of the interview process is about determining if the candidate is a good fit, personality wise, for the staff and the position. So show off that winning personality of yours, it might just the thing that separates you from the other candidates.
4. Tell a Story
Think of your resume as a story. Use your resume as a medium to craft a story about how useful and valuable you are. Put your best foot forward by highlighting obstacles you've had to overcome in your professional life. Talk about how these challenges have improved your skills and qualities and made you a better candidate. Part of your story is your accomplishments, so include them in your journey.
5. Make it Readable
Now obviously your experience and skills are important, but how well your resume flows and how the contents are presented also makes a big difference. You're not just regurgitating what you've done, but curating a written record of your professional journey. Carefully select what you choose to include, it should all have a good reason for being included. Each point is a hint at why you are suitable to the position the recruiter is trying to fill. Figure out what your main selling points are and build your resume around them.
6. Write a Perfect Software Developer Resume
Writing doesn't come naturally for everyone, so don't be afraid to get some help from the professionals. Here are some good resources to get you started:
7. Show Off Your Relevant Technology Skills
"The key to your skills section is to be precise with your relevant skills. Make it as easy as possible for the hiring manager to assess your abilities. Clearly list your relevant skills early on, and describe how you have used those skills," advises Rodney Burroughs, resume editor at PaperFellows. Reference your skills in the major sections of your resume, such as the summary, the skills section, and your work experience. Beware of adding too many skills and giving the impression that your skill set is too shallow and general.
8. Talk About Your Achievements
Now it's time for you to illustrate how your skills were used to produce tangible results. This part is where you really demonstrate the value you can bring to a company. Talk about projects you worked on, and the hard numbers you contributed to. You can talk about how much money an improvement you designed saved your company per week. Remember to use action verbs such as "implemented" and "applied" when talking about your relevant work experience.
9. Customize Your Resume for Each Job
The best way to improve your chances of success is to target each resume for the job you are applying for. To accomplish this task, you will want to research the company and customize your resume. Find out what product the company produces, how their products are designed, and the technologies behind those products. Once you have this information you will be better able to tailor your resume to the job opening.
10. Don't Sabotage Yourself
There are some things people do to sabotage themselves on their resume. Don't list every job you've ever had, just include the relevant ones. Do not quantify your skill level with words like "expert" and "good." Avoid using too many buzz-words. Do not list irrelevant skills.
Conclusion
You can be a skilled and experienced software developer, but without a proper resume your positives can be overlooked. A resume is not just about regurgitating every skill and experience you have under your belt, but curating them properly.
If you follow these ten ways, you'll write a great software developer resume.
Did we miss any tips you think are important? How do you create your resume for new opportunities? Post your comments below and let's discuss!